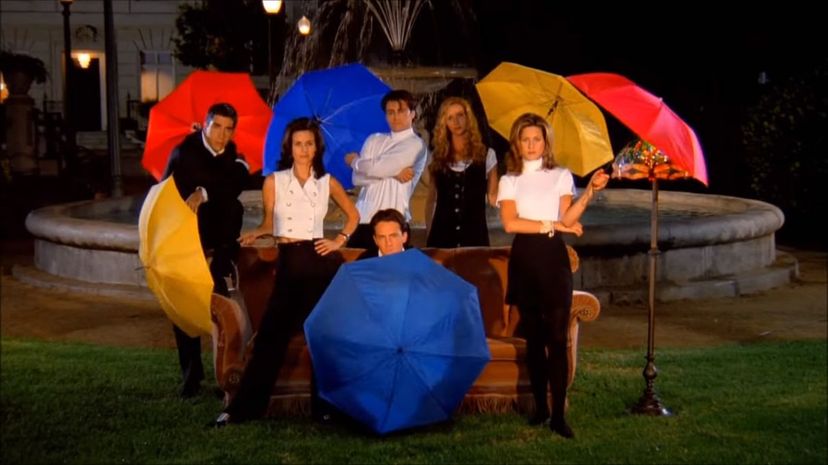 Image: NBC
About This Quiz
Sure, it's been more than two decades since we were first introduced to the cast we'd later call by only their first names: Ross, Rachel, Monica, Chandler, Joey and Phoebe. These were our friends ... and our "Friends!" After 10 seasons of watching those single and seeking 20-somethings morph into coupled and careered 30-somethings, we bid them farewell in 2004. Rumors have flown in the years since about a reunion but, alas, we're still waiting.
Much ado is made over certain memorable moments in the series' history: Joey's famous "How you doin'?" pickup line; Ross and Rachel "on a break;" Monica and Chandler's babies ... Ross and Rachel's baby ... the babies Phoebe had for her brother (it's not as weird as it sounds). Then, there was Marcel, the pet monkey, the sofa stuck in the stairwell ("Pivot!"), and that long-awaited kiss between Ross and Rachel after the prom video. Sigh.
But, let's throw it back ... wayyyy back ... all the way back to the very first "Friends" episode that aired in September 1994. ​What kind of first impression did this group of six make on you? Can you remember Rachel's grand entrance? What about Ross' sad story? Who was Monica going on a date with? Work through these trivia questions from "The One Where It All Began." Are you ready to begin? Show us what you've got!