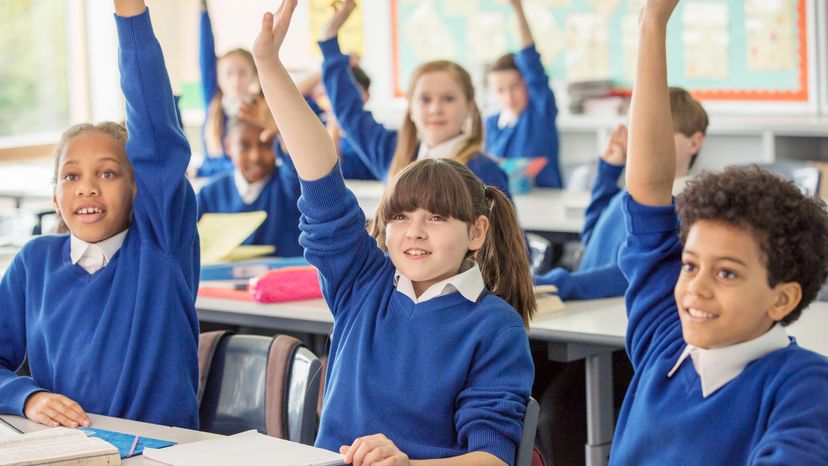 Image: Caiaimage/Chris Ryan/OJO+/Getty Images
About This Quiz
As an adult, you may think that 5th grade was easy. After all, you were 10 about to turn 11. However, as time goes on, you forget much of the information you learned. While you may remember a considerable amount from your favorite subjects or work with some of the information every day at your job, other facts have been lost over the passage of time.
Even though you may have a vague recollection of math, science, English, and history, the facts that you were taught are still important. You may not use the words atoms or chlorophyll in everyday speech, but they are still helpful in understanding the world around you. You also probably don't bring up Rosa Parks, John Calvin, or Albert Einstein regularly either. However, they are all important figures and should be recognized as such. 
Can you ace this general knowledge quiz? Are you able to do mental math? Do you remember more than just the Alamo? Will you make your teachers proud? Will you fail and end up borrowing your kid's textbook? There's only one way to find out! This quiz will tell you which subjects you need a refresher course in!
Caiaimage/Chris Ryan/OJO+/Getty Images