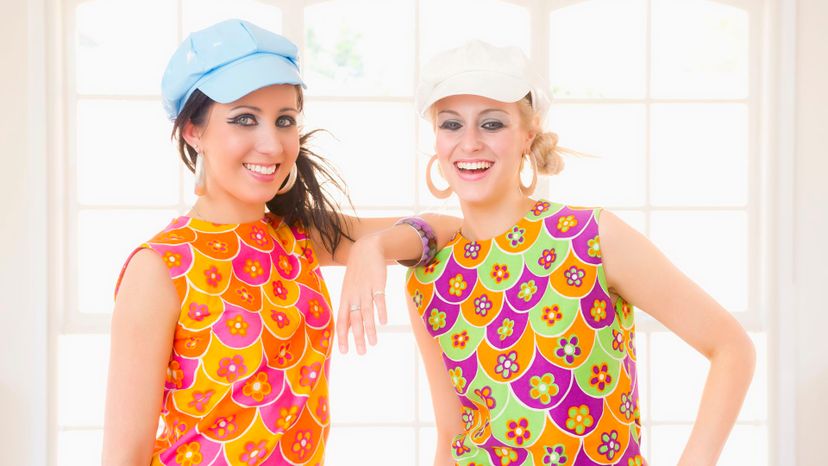 Image: Jacobs Stock Photography Ltd/DigitalVision/Getty Images
About This Quiz
'60s phrases like "groovy," "bug out" and "catch some rays" were popular phrases that expressed a variety of emotions. In this quiz, we'll take a look at some notable '60s phrases and slang words that you may be familiar with!

"Far out" was one of the most popular phrases in the 1960s, and was used to describe something that was cool in nature. For example, "This music is so far out!" Another phrase was "cherry." For instance, If I say "This car is cherry," it means that this car is "like new" or "mint" in condition.

"Catch some rays" was also a phrase that was used quite often, especially in beach settings. It means to go out in the sun, as the term "rays" denotes the rays of the sun. Some phrases were also used to express great enthusiasm about. "Pig out" and "scarf" were examples of these phrases. For instance, "He is totally pigging out on that plate of nachos."

This quiz will look at 35 '60s expressions that denotes a variety of feelings, emotions and analogies. Think you have what it takes to score at least an 85%? Try and test your wits on this groovy '60s quiz now!

Jacobs Stock Photography Ltd/DigitalVision/Getty Images