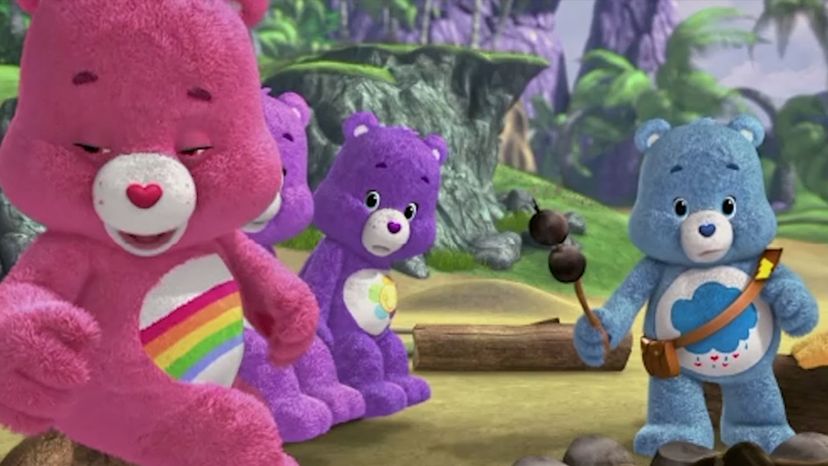 Image: YouTube
About This Quiz
There aren't many popular kids toys that can lend their history to greeting cards, but when Care Bears were first introduced by American Greeting Cards, the popular toy producer Kenner was quick to pick it up. And let's face it, boy or girl, if you were a kid in the '80s there is a good chance that you had a favorite Care Bear. Aside from their colorful fur, the real designation came from their belly badges. Hearts, diamonds, flowers and dozens of designs were unique and distinctive for each Care Bear and would later be adopted by Care Bear Cousins.
So, who was your favorite? Surprise Bear? Always There Bear? Or, maybe it was True Heart Bear. Whoever it was, you know that their belly badge was the source of their special power. But, did you know there was a Care Bear with no belly badge and therefore no discernible special power? Do you remember who this badgeless bear is? Well, you know that not having a power means his true power was overcoming obstacles and working harder. 
So, you think you know the Care Bears? Well, it's time to test your stuff with an old-fashioned Care Bear Stare. So, let your badge shine through and give this quiz a try!