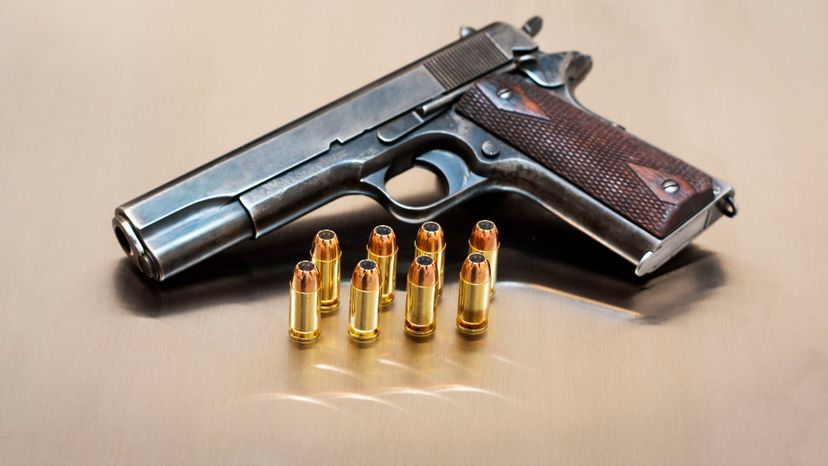 Image: RonBailey/E+/Getty Images
About This Quiz
Since the earliest days of firearms, humans have realized just how dangerous these tools can be. With just an infraction of gun safety rules, shooters and bystanders alike may wind up permanently injured or even killed. The National Rifle Association, along with many other hunting and shooting organizations, is keen to stop those kinds of accidents before they happen. With just a few basic rules, most tragedies can be avoided. Do you know the vital fundamentals of firearms safety?

In 2016, nearly 500 people in the United States were killed in accidental shootings. Each of those inadvertent deaths was preventable. Do you understand how?

For example, one common maxim in gun safety is "trigger discipline." In short, it means that all gun handlers should be aware of where their fingers are in relation to the weapon's trigger. Furthermore, that mental discipline should account for potential accidents, like tripping over a rock or bumping into a person at the shooting range. This kind of vigilance isn't optional – it's a critical basic tenet of firearm usage.

Draw a bead on this challenging gun safety quiz! Let's find out if you're an NRA-level safety expert or whether you need to attend a basic firearms safety course at your local community college.


RonBailey/E+/Getty Images