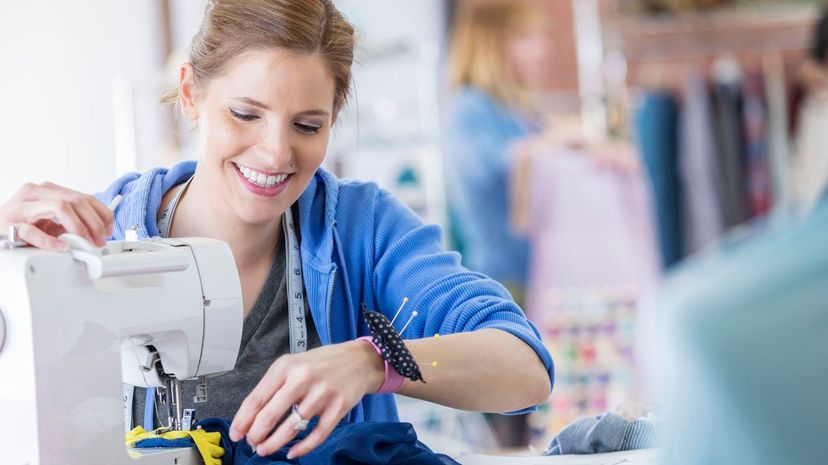 Image: Vesnaandjic/E+/Getty Images
About This Quiz
It used to be the case that everyone had to know how to knit and sew simply to get by. Whether you were male or female, urban or rural, no matter what your job, if you couldn't fix a tear in your lining or darn a stocking, you knew how to move a needle. After all, you couldn't just pop around the corner to the dry cleaner and have the resident seamstress fix it up for you, and only the wealthy had a maid or servant to handle such matters.
Times have changed, for a number of reasons. Clothing is immeasurably cheaper, and modern materials are both stronger and weaker in ways that make it not worth mending many items. For example, nylon stockings last a shorter time than silk ones, but they're cheap so you can just buy new ones. Polyester is flimsy compared to wool, but it's also cheap. This means that often it's easier to get new clothing than mend the old, and with fashion changing seasonally, many people do this. 

This means that some of the most common clothing mishaps today require a more lateral style of thinking and all sorts of wisdom about stains, clips, pins, and more. Being a seamstress was never just about needles, after all - it's a lot more than that. It means being able to improvise intelligently and maintain valuable garments and fabrics, as well as being able to put on a button in just a few moments. Let's see if you're equipped to be a modern seamstress!
Vesnaandjic/E+/Getty Images