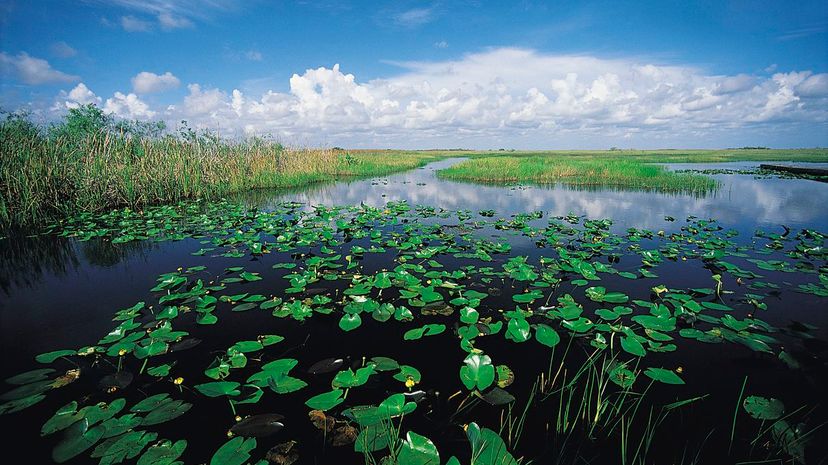 Image: Robin Hill / DigitalVision / Getty Images
About This Quiz
America is a treasure chest of geography. There are more than 3,000 species of animals and more than 100,000 species of insects that call the country home. There are many mountain ranges, like The Rocky Mountains and the Appalachians and many more like the Great Smoky Mountains and the Adirondack Mountains. There are five Great Lakes. We have island states, peninsulas, land-locked states, big states, small states and states that see all four seasons. We have the tallest mountain and volcano in the world and the largest freshwater lake in the world.
We have acres upon acres of grassland and prairie known as the Great Plains, and it's the heart of the country. It's home to the corn belt, the American bison and the farmland that keeps the country moving. The Great Plains sits between the Mississippi River and the Rocky Mountains, and those two land forms serve as major natural borders within the country. Alaska is a treasure itself and is home to some of the most diverse land forms and wildlife on Earth. Florida is home to the most widespread tropical wilderness in the country.
From New England to the South Atlantic to the Pacific Northwest and Hawaii, America has it all. More than 2,500 historic landmarks, more than 500 natural landmarks and hundreds of national parks and forests cover the land. Let's see what you know about American geography.
Robin Hill / DigitalVision / Getty Images