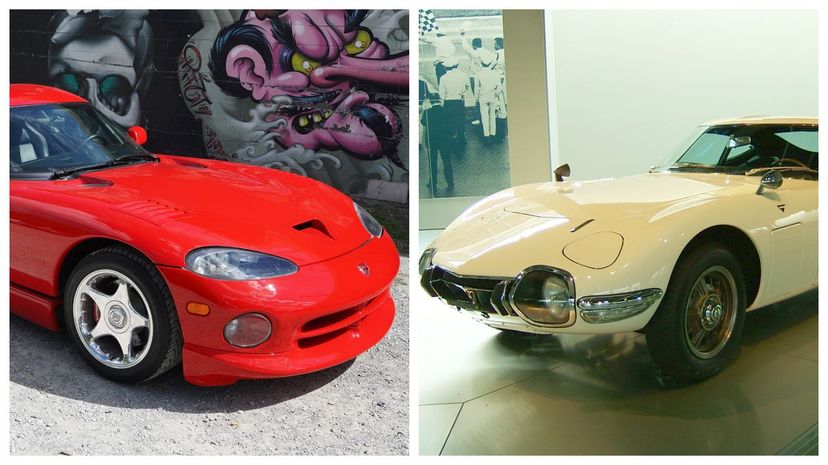 Image: Pixabay by Michael Link / Wiki Commons by Gnsin
About This Quiz
There's a certain feel to American-made cars, an essence. Often it's the shape that gives one away; some of these shapes encapsulate entire automotive movements, like the post-WWII hot rod scene, for example. Or the fastback shape, which featured on many bedroom pinups during the '60s and '70s. If the shape doesn't give away an American-made car, then the sound certainly will. The grumble of a supercharged V8 engine getting ready to chew up a quarter-mile of tarmac is enough to make most automotive enthusiasts weak at the knees.
Just as American-made cars have an essence, so do Japanese-made vehicles. With smaller and lighter frames, along with sleeker bodywork, Japanese-made cars couldn't look more different from American models. It's a similar story when it comes to Japanese engines, too; the cars are usually powered by smaller V6 engines fitted with turbochargers instead of superchargers.
Could you tell the difference between an NSX and a Corvette from a quarter-mile away? If you think that you've got an eye for detail, it's time to test it.
Pixabay by Michael Link / Wiki Commons by Gnsin