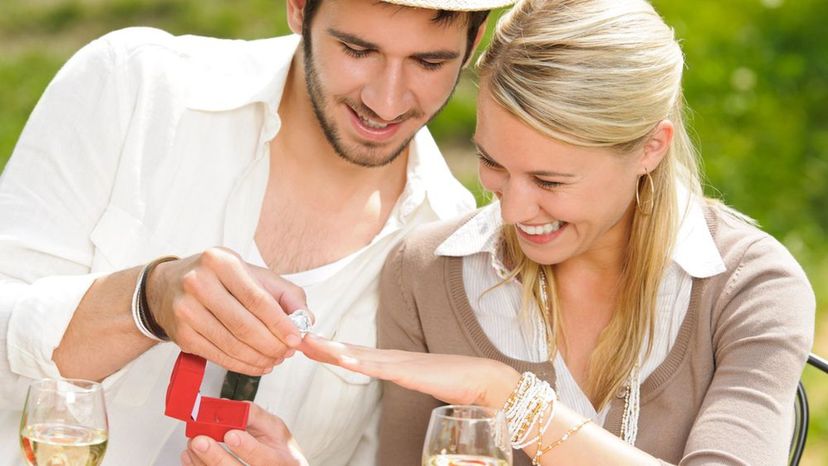 Image: shutterstock
About This Quiz
The anticipation of love and relationships can be enough to drive you crazy! If you just can't take the suspense about what sort of engagement ring you will wear in the future, you've come to the right place. After we ask you 30 questions about your relationship, your lifestyle together, and where you see yourself in the future, your engagement ring will be clear. 
As we romance our way through 30 questions, every response you give us will provide a clue about the engagement ring you will sport in the future. With so many amazing styles of nuptial rings out there, it can be hard to imagine which one will end up on your finger. Once we hear about the ins and outs of your relationship, we will take all of the mystery out of it for you. 
In addition to having the luxury of knowing which engagement ring will make your finger sparkle, your results could serve as a whopping hint. After you get your answer, you can share it with your sweetheart and let them know what you expect. It's not exactly subtle, but it will get the point across!
Which engagement ring will you get to show off? Find out here.