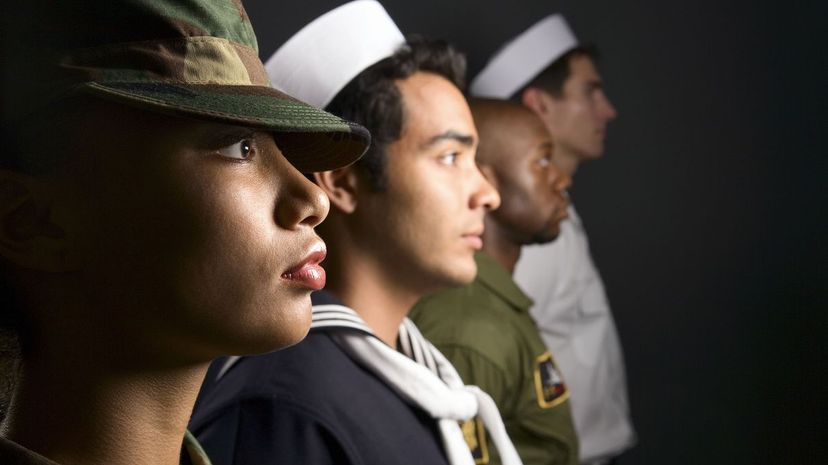 Image: Thinkstock Images / Stockbyte / Getty Images
About This Quiz
One might think that everyone has the same set of morals, but if you believe that, you'd be wrong. Morals are tricky. Of course, there are some things that pretty much everyone agrees are morally wrong, like stealing or lying excessively, but a lot of times what is moral in one country or cultural group might be immoral in another. People's morals also change over their lives; what someone might think is a totally cool way to act when they're 19 years old is often unimaginable when they're 53.
When it comes to being in the military, morals are even more tricky. Someone in the armed forces has the job of protecting their country, which also means their friends and loved ones. But at the same time, military personnel have to act with force against people from other cultures that also have friends and loved ones. It's easy to see how the lines of morality get blurred.
While all branches of the military follow a strict moral code, each of them has a slightly different vibe when it comes to how they do business. Which branch of the military do your morals fit in with the best? Answer these difficult moral questions, and we'll let you know.