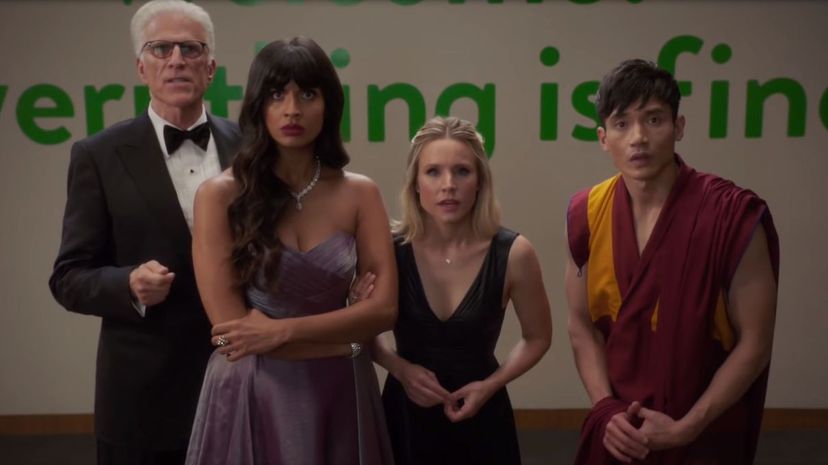 Image: NBC
About This Quiz
No matter what your religious beliefs are, take a moment to stroll through "The Good Place." You'll find that everything seems perfect, the people are kind and you can have close to anything that you ask for. But if you look a little closer, you may notice that "The Good Place" isn't really what it seems ...
In order to get into this kind of place (which is the equivalent of Heaven), one must make good moral decisions in their mortal lives. This may include choices that come from a selfless place, like helping those in need. But there's also a world called "The Bad Place" (which is the equivalent of Hell), where one gets there by making selfish decisions and being rude to other people. 
While we won't tell you which of these TV characters are in the good or bad place, we will say that many of them are complex and layered people who are similar to each of us. Because humans are not all good and not all bad. In fact, many of our decisions come from a place of good intentions, even if they end up having unintended consequences. So, to find out what kind of "The Good Place" character you're similar to, take our morality quiz now!