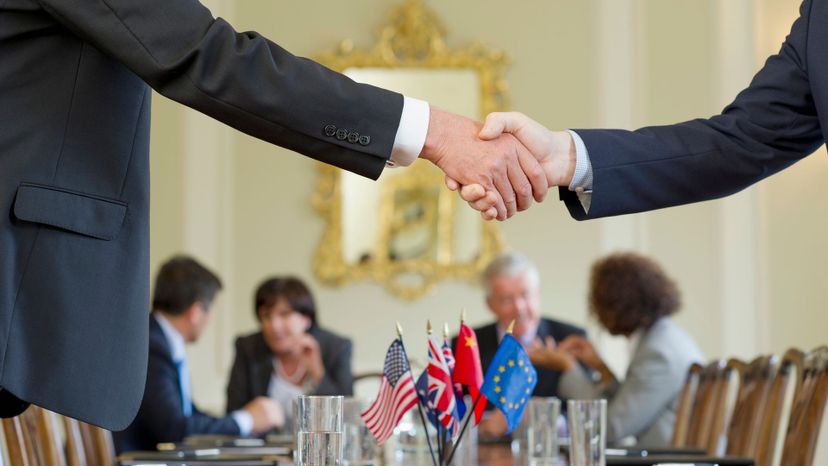 Image: Jacobs Stock Photography Ltd/DigitalVision/Getty Images
About This Quiz
There is nothing that unites people as much as politics, and there is also nothing that divides them as much as politics as well. What you think about what is happening in your country and the world, and how it should be dealt with, says a lot about who you are and how you deal with those around you. Your views on politics will have something to do with every aspect of your life.
While there are some smaller fringe parties in the United States, such as the Green Party, the Socialists, and the Libertarian party, most people identify as either Democrats or Republicans, and you probably do, too. But do your viewpoints really match up with the party that you've chosen?
We have put together a quiz that will give us a pretty good idea of whether you're on the left, the middle, or the right when it comes to your political views, and if you answer all of these questions, we think we can guess where you stand politically. There are no right or wrong answers to this quiz if there is one thing we should all agree on is that you have a right to your own viewpoints, so take this quiz and let's see if we can guess correctly!