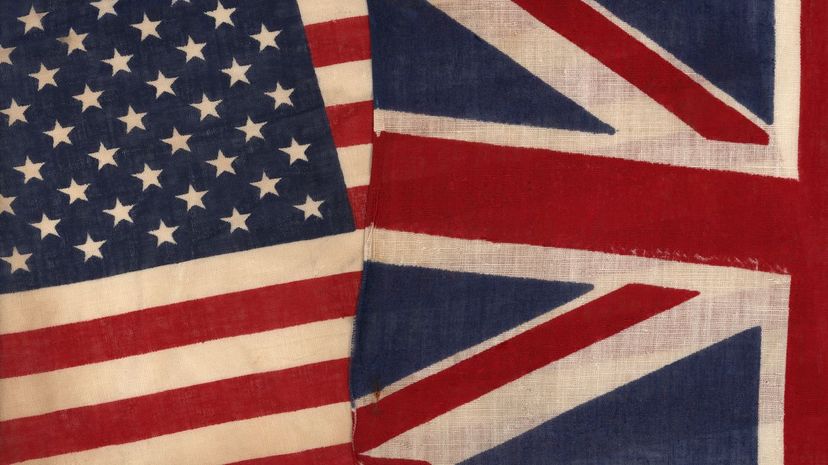 Image: Belterz/E+/Getty Images
About This Quiz
The United States of America was once the 13 colonies, a land settled by the Dutch and the British, with a heavy dose of German settlers, African slaves, Native Americans and a smattering of smaller groups. These 13 colonies separated themselves from the British Empire and formed what would eventually become the United States as we know it. 
However, if you look at how these events are taught in school, you will begin to see the differences in perspective between the two nations. In the U.S., children are taught how King George III was a tyrant along the lines of a Roman Emperor, and he would not give the Americans the representation they craved. In the U.K., everyone knows that it was the elected Parliament who decided they didn't want to give the Americans a seat, not the King; George III didn't want to let the colonists leave the Empire.
Add to this over two hundred years of history, some of it shared, and we have a mélange of shared experiences and cultural touchstones, yet wildly different ideas about rights, government and culture. 
We can tell the differences, whether subtle or obvious. Answer our "would you rather" questions, and we'll say if you're a Brit or a Yank.