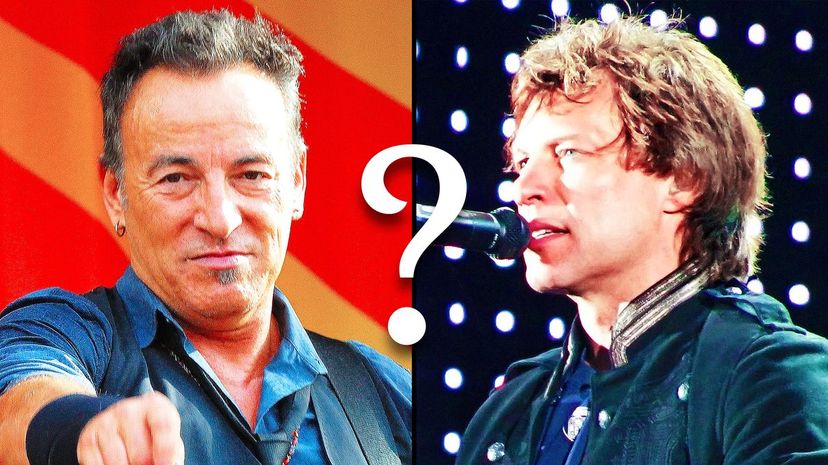 Image: Wiki Commons by Takahiro Kyono and Matthew Fox
About This Quiz
Jon Bon Jovi and Bruce Springsteen are both songwriters with bands from New Jersey, who spend significant amounts of time in their home state. While Bon Jovi was born in Perth Amboy, New Jersey, his band formed in nearby Sayerville. Springsteen was born in Long Branch, but is more closely associated with Asbury Park because he named his debut album Greetings from Asbury Park, N.J. 
Due to their similar upbringings, both men frequently tell the stories of working class people and their fortunes in love. However, even though their musical styles fall into the category of rock music, the two men's initial musical styles were very different. Springsteen is typically categorized as heartland rock or simply rock, whereas Bon Jovi has explored glam metal, arena rock and pop rock.
In many ways, the two men are products of the musical scene they came up in. Bruce Springsteen's first album came out in 1973 and explored folk rock. Ten years later, Bon Jovi would form as glam metal started to enter the mainstream.  
Are you a New Jerseyan at heart? Can you identify lyrics written by the Boss? Do you sing along to every Bon Jovi song? If you're a fan of either musician, you'll enjoy challenging yourself with this quiz! 
Wiki Commons by Takahiro Kyono and Matthew Fox