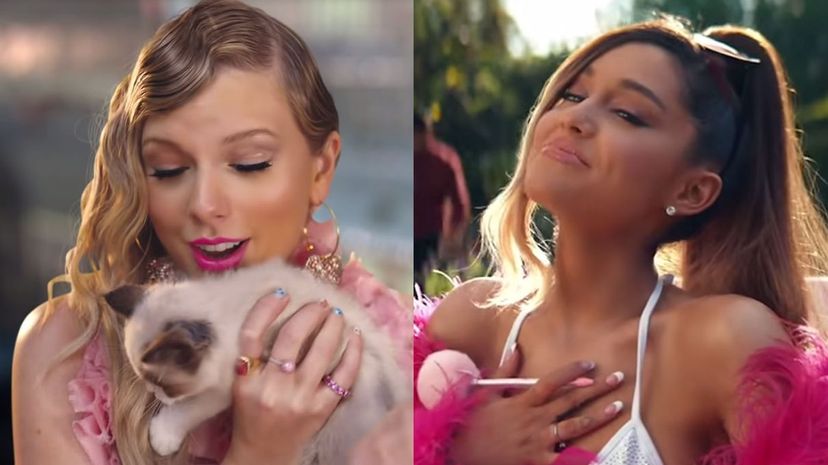 Image: Republic
About This Quiz
You've spent hours upon hours listening to both gals, and now, it's time to put your musical knowledge to the test. Are these Taylor Swift or Ariana Grande lyrics? Let's see if you know your songs!
While some music fans are diehard Swifties, and others are living for Ariana, we love them both equally. Seriously, it's too hard to choose! Both women are so incredibly talented, and if someone made a movie of our lives, their songs would be the majority of the soundtrack. Even if you're not superfans like us, Ariana and Taylor's songs have been dominating the radio for the last decade, so chances are you've heard their bops. How closely were you listening?
Get ready to "Speak Now" and tell us whether these are Taylor Swift or Ariana Grande lyrics. If you get them wrong, we might have a "Problem." Just kidding, fam, it's all in good fun! We don't want any "Bad Blood." See how many of these lyrics you're able to identify, then pass this quiz along to your music-loving friends. The winner gets to choose the next concert you and your crew attend. The sooner you get started, the sooner you can say, "thank u, next"!