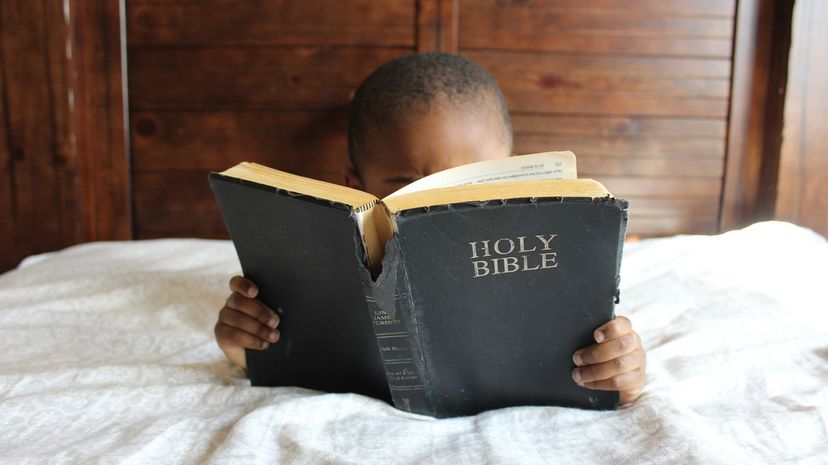 Image: Free-Photos / Pixabay
About This Quiz
A book held dear by the estimated 3 billion Christians in the world, the Bible is indeed a fascinating book, even to some who would not consider themselves at all religious.
Certainly one of the oldest books in the history of the world, even today you can walk into your local bookshop and by a copy. But before the invention of the printing press, that was not the case. In fact, there wasn't a Bible available for people to use in their homes. The only copies would be handwritten and in the possession of religious leaders. Today, more than 100 million copies of the Bible are sold each year. 
And there certainly are not many ancient manuscripts in the world like it. If you are a believer, then it is the word of God, given down to man to help instruct, rebuke, teach, guide and so much more. It continues to have a profound impact on the world. In countries where Christians are persecuted, it could cost them their lives if they are found in possession of one. 
Just how much do you know about the "Good Book"? This quiz will seriously put you to the test and help determine if you are a Bible Master. Good luck!