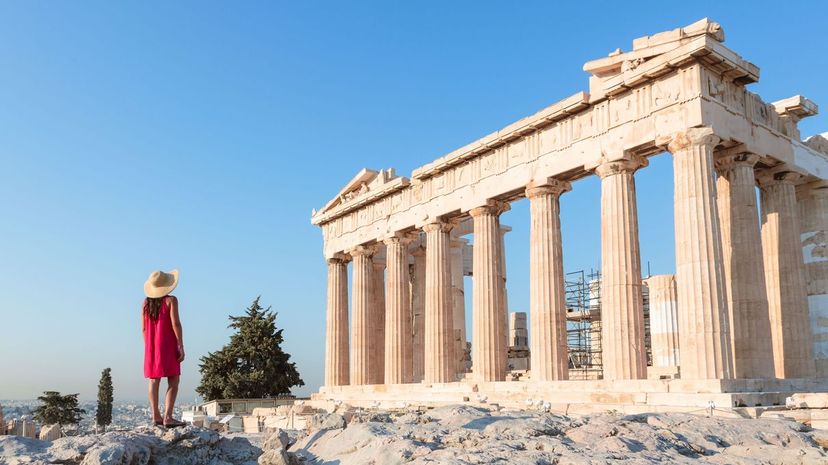 Image: Matteo Colombo/Moment/Getty Images
About This Quiz
From the time of the ancient Greeks and Romans to the creation of the printing press in the late Middle Ages to the launching of the Protestant Reformation and the beginning of the era of modern warfare, Europe's past is varied and full of incredible events that shaped the course of human history as we know it. 
Nearly 2 million years ago, the first humans arrived in Europe. They made their way from Africa and settled in many places in Central and Southwest Europe. By the 7th century B.C.E., the civilization of Ancient Greece began to flourish. They built societies full of an educated populace that excelled in the arts and sciences. Great philosophers like Plato and Socrates walked the streets, and massive empires were formed.
In the Middle Ages, the great Roman Empire declined, and the Holy Roman Empire took its place. What followed were centuries of conflict, divisions in the church, and bloody wars over territory. Characterized as the Dark Ages, this period still saw movement toward the creation of what would become modern society.
As the world began to be more fully explored and industrialization took hold, Europe became the center of both devastating conflict and incredible growth, continuing to our modern day.
So, do you think you're a European history expert? Take this quiz to find out once and for all!



Matteo Colombo/Moment/Getty Images