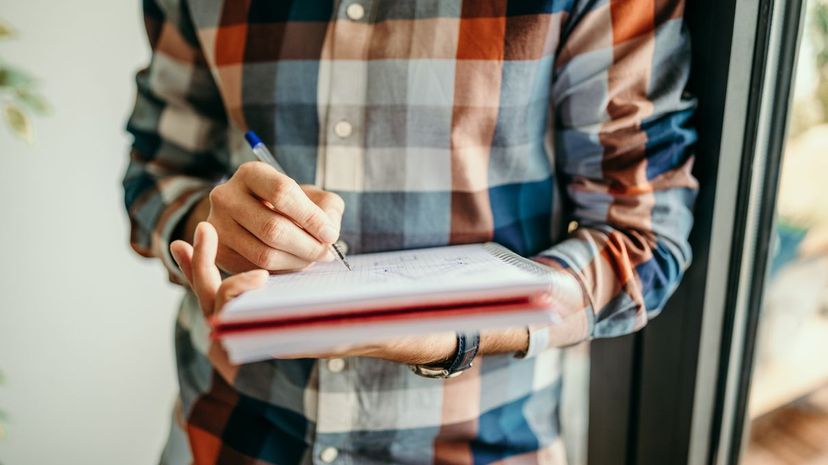 Image: eclipse_images / E+ / Getty Images
About This Quiz
It's possible that grammar is the most misunderstood element in our society. It gets such a bad rap as being a chore to learn in middle school and a burden to suffer through the rest of our lives. Images of teachers drilling the rules of diagramming come to mind, along with nightmares of writing the wrong part of speech on the board and turning to face a judging classroom. 
But grammar geeks know that grammar is not just about being judged: it's about judging others. Just kidding. Grammar is the glue that holds our language together. It's the logic that provides sense for our thought constructions and allows us to communicate our ideas to others. A sophisticated understanding of the rules of grammar will enable you to communicate with greater nuance and precision. It gives you freedom from having to rely on someone else to fill in the blanks about your exact meaning. With a full set of grammatical tools, you can convey precisely what you mean. 
Think about it. So many people use commas haphazardly, to show a 'pause,' as many have been taught. But the comma is rarely just about whether or not to pause. It shows the relationships among the elements of the sentence. How do you know whether or not to use commas to set off a dependent clause? It depends on whether the clause is crucial to the rest of the meaning of the sentence. How do you know whether to use a semi-colon or use a period and create a new sentence? The semi-colon indicates that the two independent clauses are closely connected. 
Rather than being constrictive, grammar rules give us the freedom to communicate what we mean! Are you in control of what you say and write? Find out with this quiz!