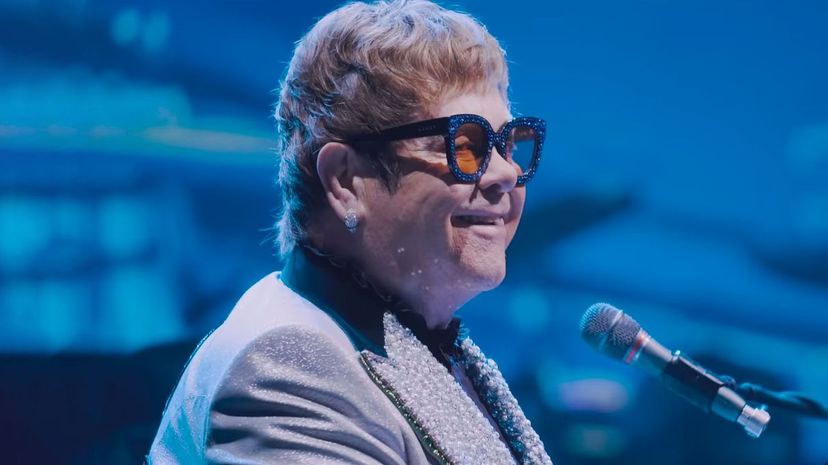 Image: Elton John/MCA/DJM
About This Quiz
The phrase "larger-than-life" doesn't begin to describe Elton John. Born Reginald Dwight in Middlesex, England, he grew up hooked on early rock 'n' roll. Finding inspiration in the music of performers like Elvis Presley and Little Richard, the self-described "fat boy from nowhere," found both purpose and passion in music. As a young man, he came alive behind the piano with a natural gift for composition and a singing voice that could melt hearts with its sensitivity or melt faces with its ferocity.
Although many singer-songwriters of his generation were content to play the part of understated, "serious" musicians, sedately strumming their guitars, John was a rocker at heart with a wicked sense of humor and a glam-infused style to match. With his rhinestone-encrusted spectacles and outlandish outfits, he could give even KISS a run for their money.
The ensuing decades have found a less-outlandish Elton John not only continuing to make hits but also becoming an activist championing the fight against AIDS. With the recent publication of his memoirs and the release of the biopic "Rocketman," Elton continues to fascinate, captivate and entertain us.
In this quiz, we'll look at the man and his music — the songs that have become part of the soundtrack of our lives. If you're an Elton John fan, this one's for you!