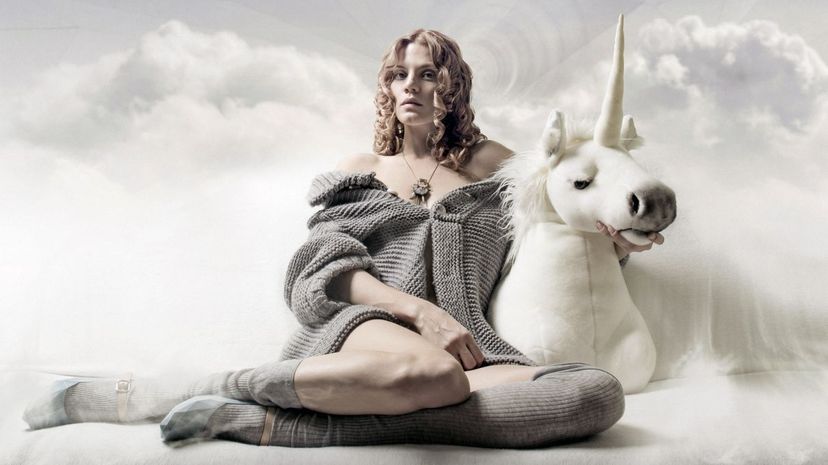 Image: Vizerskaya / E+ / Getty Images
About This Quiz
Mythic horses exist in every culture that had contact with the real-world animal. The ancient Greeks included the Pegasus among the mythic animals who served the ancient heroes. Pegasus wasn't a type of mythic horse, but the proper name of a specific mythic winged stallion who allied himself with Perseus. He is part of a race of winged horses called pterippus, though he has close family who, weirdly, are humanoid in shape, like the giant Geryon and the demigod Chrysaor, who was born after his mother, Medusa, was decapitated. Pegasus was the son of the god of the seas and of earthquakes, Poseidon, making him not just a winged magic horse, but a kind of demigod. Pegasus was seen as the embodiment of just power, since he was embraced by poets in the Middle Ages.
Unicorns, on the other hand, are not winged but do have magic horns, and (generally) are invulnerable to most. Often used as a symbol for the nature of traditional masculinity, their horns are said to have magic properties that vary culture to culture. 
Strangely, despite both magical horses' associations with masculinity, neither seem to be used very often as masculine symbols in the 21st century, but who knows? Things change quickly these days. So are you more unicorn or Pegasus? It's time to find out, with the Myers-Briggs Personality Test!