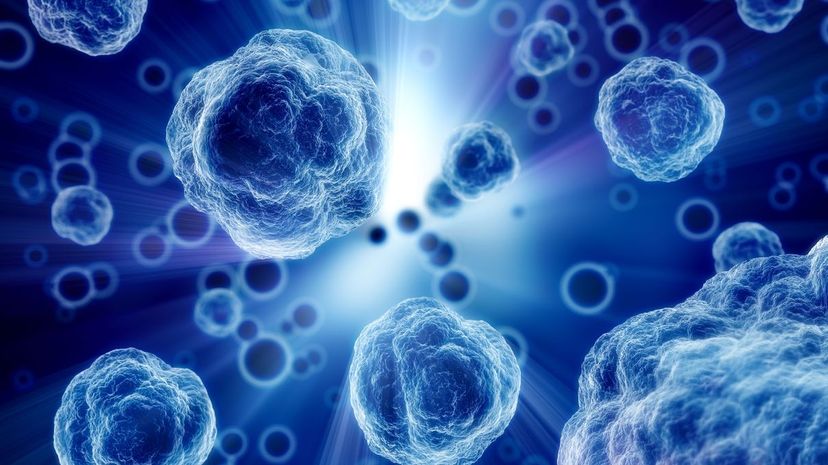 Image: Henrik5000/E+/Getty Images
About This Quiz
In the world of microbiology, four of the most important things you can learn about are viruses, fungi, bacteria and parasites. When it comes to getting sick, those are the four guys you're looking at in terms of responsibility. From the simplest cold to the most incredibly bizarre or devastating illness, you've got one of these generally awful little guys to blame for it. 
But they're not all bad! The world has a strange way of making use of even the most bizarre things. To that end, you can get all kinds of benefits from bacteria such as the good bacteria you'll find in yogurt that can aid in digestion. Mushrooms make an excellent addition to any pizza, and some viruses are being researched for their ability to fight cancerous tumors. There are even some parasites that are believed to protect you from various diseases as well. It just goes to show you can't judge a book by its cover or a microscopic doodad by its effects.
Since it seems like there is as much diversity with these little life forms as there is among humans, maybe we can see which one would be most like you if you just answer a few questions. Take the quiz and see!