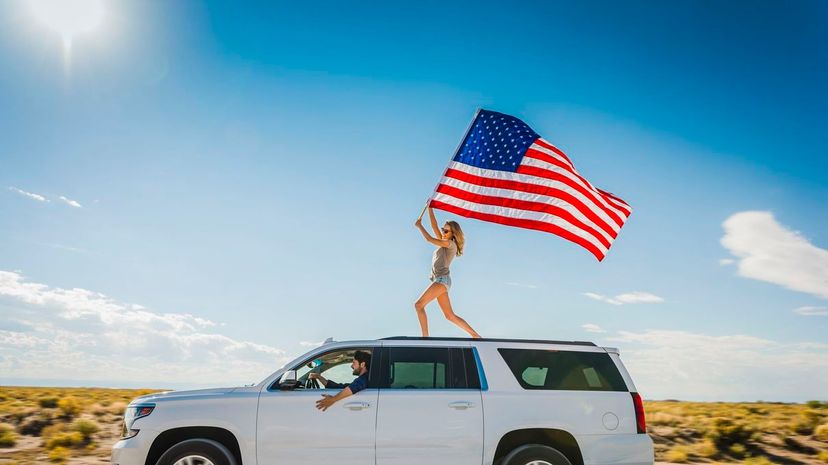 Image: Jacobs Stock Photography Ltd/DigitalVision/Getty Images
About This Quiz
Yes, the modern motor car was invented in Germany, but that doesn't mean the United States hasn't played a crucial role in its development.

At the turn of the 20th Century, several American engineers were at the forefront of vehicle innovation. Early pioneers included Charles and Frank Duryea of the Duryea Motor Wagon Company in 1893, Henry Ford, who built his first vehicle in 1896 and Ransom E. Olds who formed Olds Motor Vehicle Company (later Oldsmobile) in 1897. It was the Olds Motor Vehicle Company that dominated the early car scene in America with their model, the Curved Dash. By 1901, the company was making use of production lines when making their cars.

We also know how much Ford dominated the motoring scene, not only in America but worldwide with the introduction of the Model T in 1907. More than 15 million of these were produced over 19 years, making Ford the dominant brand in the automotive world. And it didn't end there for American motoring. Chevrolet and Chrysler joined Ford as one of the big three vehicle producers while other brands had success and some failures as well.
But just how much of an American motor vehicle expert are you? In this quiz, you will need to identify U.S.-made vehicles with only the help of a few small clues. If you are stumped, then use the hint we provide to get you on the right track.

Can you cross the finishing line first?

Jacobs Stock Photography Ltd/DigitalVision/Getty Images