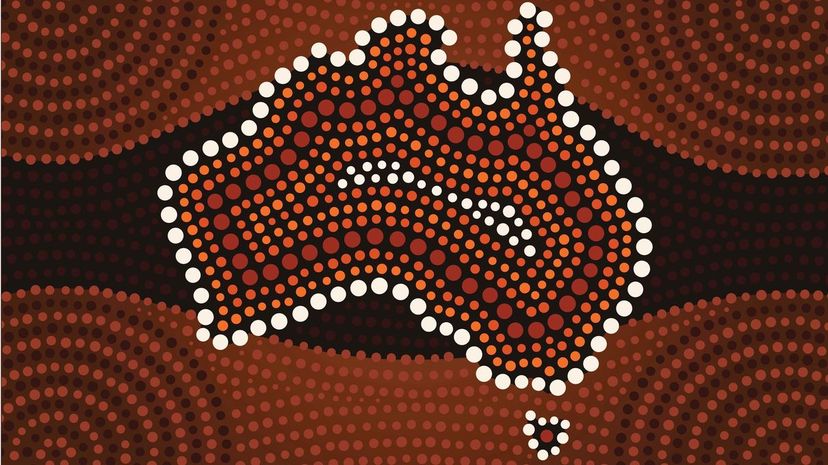 Image: sara_winter/DigitalVision Vectors/Getty Images
About This Quiz
All right, mates! It's time to take a dip Down Under with this Australian history challenge! Demonstrate that you know all about the historic highs and lows of the world's smallest continent.
Mainland Australia, Tasmania and a trail of smaller islands all comprise the noble nation we know as Australia. The United Kingdom seized the territories to keep convicts who narrowly escaped death by hanging in the Old World for an array of crimes. Australia was a welcome second chance for scores of lucky miscreants who endured months of terrible disease and freezing temperatures aboard a fleet of ships en route to the peaceful Australian continent. 
The United Kingdom's convict transport campaign lasted for many years. When it ceased, migrants from other regions of the world converged on the islands to contribute diverse cultural influences that make the state so great today. Did you know that the iconic Sydney Opera House in Sydney, Australia takes major architectural pointers from the design motifs of Chinese buildings? The Australian building was designed by Denmark native Jorn Utzon. Melbourne, Australia is regarded as a major Hellenistic cultural hub due to large numbers of Greek-born inhabitants who migrated to the continent starting in the 19th century. 
Enjoy the cultural melting pot that is Australia with this digital extravaganza!
sara_winter/DigitalVision Vectors/Getty Images