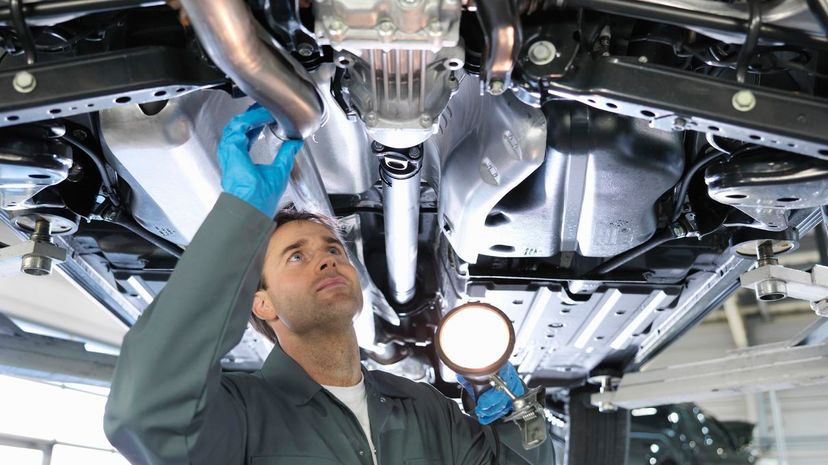 Image: Monty Rakusen
About This Quiz
For some, the quest for wheels ends as soon as they sign the paperwork at the dealership. They're happy to drive off in factory-designed comfort and style. For others, however, acquiring the vehicle is just the beginning of the journey. The real work — and pleasure — is about to start. This quiz is for this group, who see a vehicle as a blank canvas, just waiting for the right mechanical and artistic vision to turn it into a masterpiece of style and speed.
What follows are questions that will test your knowledge of aftermarket parts and the companies that produce them. Some of these might be household names while others are known only to a select few who appreciate automotive excellence that passes others by — often literally.
These niche products aren't for everyone — many aren't even for most people — but for those wanting to put a few extra horses under the hood, get around that corner just a little quicker or add functionality and style to their vehicle, many of these items are on their must-have list.
Many drivers can't identify the make of tire they're riding on, the brand of sparkplug that ignites their engine's power or the type of muffler that keeps their neighbors from making a "disturbance of the peace" call to the police.
This quiz isn't for them.
If you're ready, we're going to explore your knowledge of niche aftermarket add-ons, automotive must-haves and products that bring out the best in both driver and vehicle. Do you know your spinner from your spoiler? Your LED from your laser headlights? Then strap on your street-legal harness, burn some rubber and get this quiz started. Good luck — but if you really know your stuff, you won't need it.