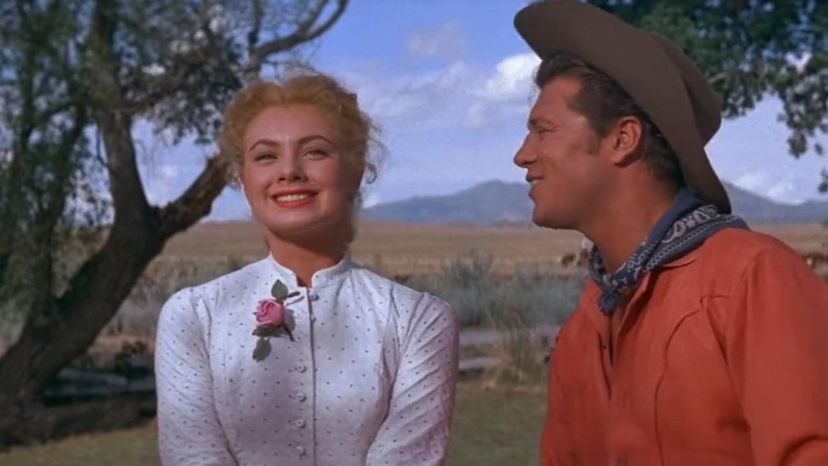 Image: The Samuel Goldwyn Company
About This Quiz
"Ohhh, what a beautiful morning to take this quiz! Whether it's morning, noon or nighttime for you, there's no better time to take this Oklahoma! quiz than now! When it comes to this plucky little musical, are you an expert?
Oklahoma! has a long, long history. It first started off as a Broadway musical that debuted in 1943. Based on the Lynn Riggs play, Green Grow the Lilacs, Oklahoma! follows the story of a young girl who is being courted by two potential suitors. 
The first collaboration of the legendary duo Richard Rodgers and Oscar Hammerstein II, Oklahoma! went on to become a film in 1955. The film stars Gordon MacRae, Shirley Jones, and Rod Steiger as the three characters at the center of this love triangle. The film came out over 60 years ago. Do you still remember the adventures of Curly and Laurey? 
Who took Laurey to the box social? What kind of gun does Jud carry? What's the name of Curly's beloved horse? You "Cain't Say No" to this quiz! Are you ready to give it "All 'Er Nuthin'"? Let's find out!