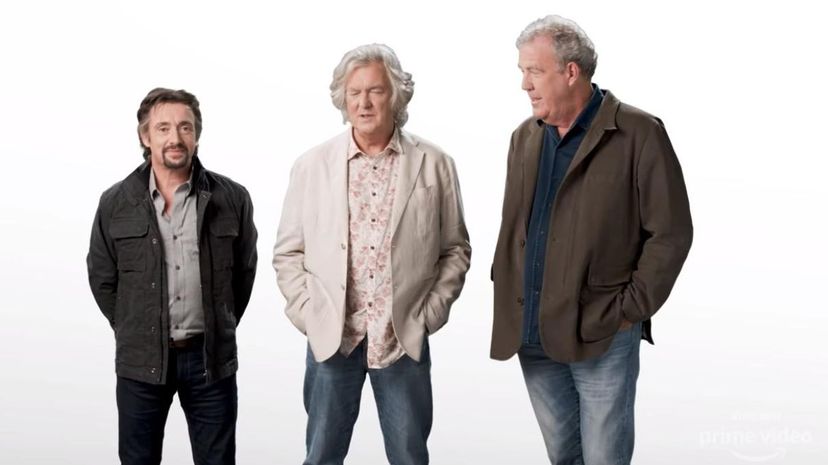 Image: Amazon Prime
About This Quiz
Automotive television has come a long way in just the last two decades. In the '90s, you might have gotten lucky and seen an episode of "Motor Week" on Saturday morning, but there wasn't much else out there. More cable channels were introduced in the early '00s, but most of the shows seemed monotonous and mundane. This stagnant automotive journalism arena was blown to pieces by the introduction of our semi-lovable car junkies on "Top Gear" in 2002. This program lured a whole new generation of petrol heads to the television set every week. Test drives, squealing tires and off-the-wall challenges every week kept the show fresh and relevant to a generation whose interest in motorsports seemed waning.
What made "Top Gear" truly unique was the intense personality profiles of the hosts of the show. Jeremy Clarkson was on the opposite end of the emotional teeter-totter from James May and created a dynamic personality conflict. Add in the levelheaded Richard Hammond, and you've got a show that is easier to binge-watch than "Friends" or "The Office." The highlight of every show, however, was hands down the mystery behind who was under the dark visored helmet "The Stig" wore. Every show drew you into the lovable car guys, but you were really tuning in to see if that was going to be the episode that revealed who The Stig actually was. 
As an automotive enthusiast, who do you relate to? Are you more apt to drive conservatively or go full throttle at all costs? Take the quiz to find out which "Top Gear"/"Grand Tour" personality you really are. You might be shocked!