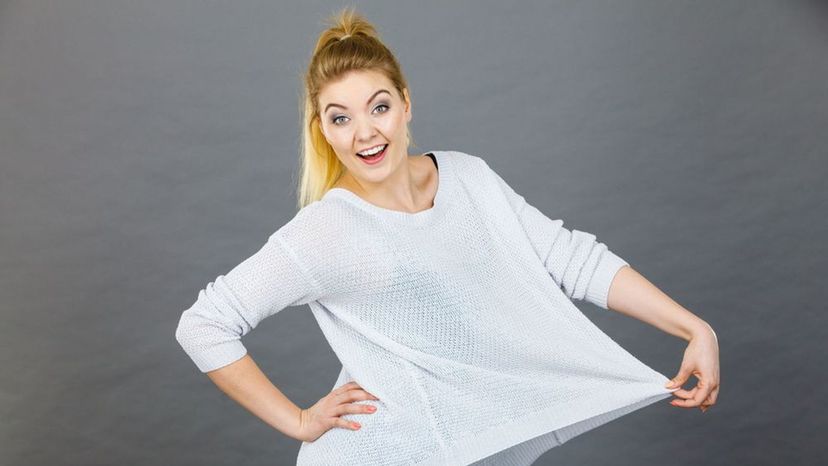 Image: Shutterstock
About This Quiz
From rompers to crop tops, not all fashion trends look good on everybody. (In fact, there are countless fads that shouldn't even exist, but that's an entirely different issue.) Yet, despite the fact that it's practically impossible to create one piece of clothing that flatters every shape and size, each body deserves to be celebrated because we each bring something unique and valuable to the table. Deep down, it's what's on the inside that counts most. But that doesn't mean you shouldn't look your best! After all, how we present ourselves on the outside often gives us the confidence boost we need to share these inner gifts with the rest of the world.
Many people, however, fail to accentuate their best physical assets because they aren't sure which styles complement their curves. Instead, they're left feeling self-conscious because, in their attempt to remain up-to-date with current trends, they lose sight of the styles that make them feel good and empowered. Remember! You don't need to a supermodel to look gorgeous. Your body has kept your heart beating and your lungs breathing thus far, so you should thank every inch of skin for helping you live your best life by decking yourself out in the most dashing duds imaginable.
Take this quiz to determine if you're already a pro at dressing for your body type, or if you need to donate the contents of your closet and indulge in that shopping spree you've always dreamed about!