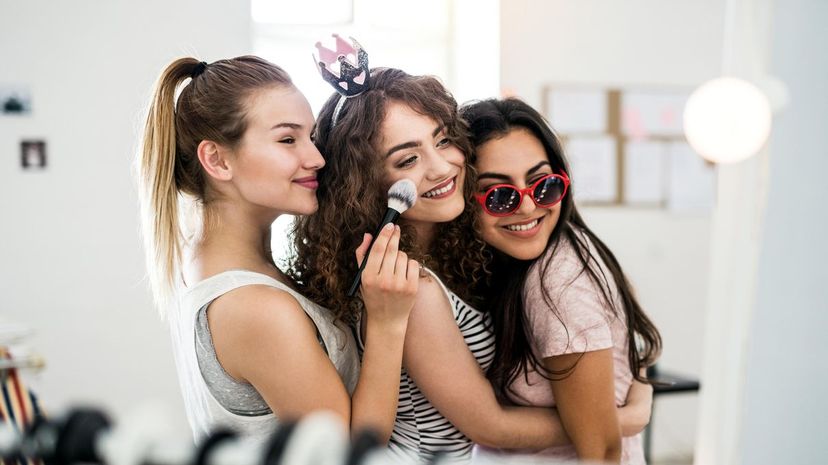 Image: Halfpoint Images / Moment / Getty Images
About This Quiz
Are you obsessed with makeup and super savvy about skin care? Are your nails always on fleek? Do you know exactly what to tell your hairstylist when you head to the salon for a cut and color? Just like French, Spanish or Portuguese, the beauty world has a language that's all its own, and not everyone knows how to use it. 
If you think you're fluent in beauty speak — those terms you see hashtagged on Instagram and YouTube and hear makeup artists and beauty vloggers throw around — now's your chance to prove it. This quiz covers the language of today's top beauty insiders and will test your knowledge of all of the latest lingo, from esthetic procedures and makeup techniques (quick preview — do you know what floating eyeliner is?) to manicures, face masks and hairstyling slang. If you live for YouTube tutorials (or make them yourself) and love being in the know about lipstick shades, eyeshadow looks and contouring tricks, we have a feeling you'll breeze through the following 35 beauty-full questions.
Who knows? You just may have what it takes to be the next big-time beauty blogger, YouTube celeb or Instagram star. Are you ready to test your skills and find out?
Halfpoint Images / Moment / Getty Images