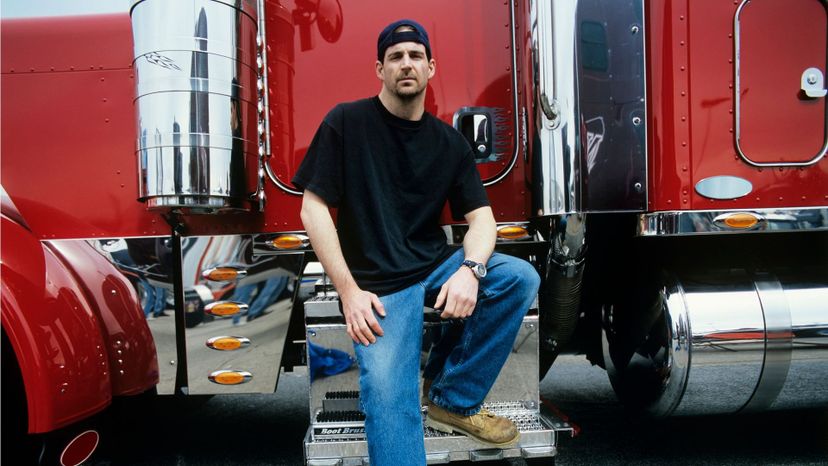 Image: Andre Kudyusov/Digital Vision/Getty Images
About This Quiz
Language can be difficult at times. But if you've ever spent time listening to a C.B. radio, it's quite likely that you've picked up some slang! Truckers have some unique language that you don't get to hear every day. Some words might be a play on words and others may be some quite unique phrases. It's never a dull moment when you're out trucking!
Do you know what terms like "back off the hammer," "too many eggs in the basket" and "black eye" mean? What about a "cash register" or a "big slab"? Do you know any trucker slang for city names across North America? If you don't, you might have some trouble communicating with your fellow drivers!
Do you think you know the terms used for the technical parts of a truck? What about the terms used for road signs or signals that you might encounter? Think you know the fun terms that are used for random things? Part of the job is great communication skills so make sure you're ready!
If you think you have what it takes to talk to other hard-working truckers around you, then what are you waiting for? Take the quiz to prove that you can talk like a trucker!
Andre Kudyusov/Digital Vision/Getty Images