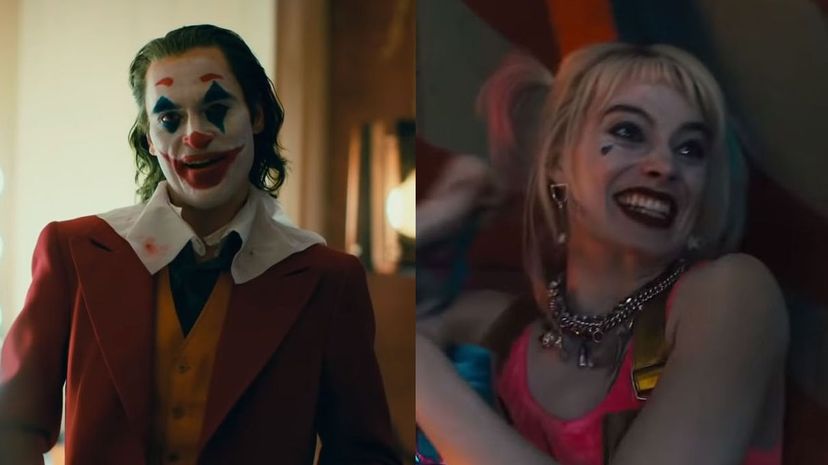 Image: Warner Bros. Pictures, DC Films, Joint Effort, Bron Creative and Village Roadshow Pictures; DC Films, LuckyChap Entertainment, Kroll & Co. Entertainment and Clubhouse Pictures
About This Quiz
When the Joker was first created as a villain for Batman way back in 1940, he was based in part around the character Conrad Veidt played in the movie "The Man Who Laughs" from 1928. In that film, the character Gwynplaine is terribly twisted and disfigured with a permanent grin on his face. There's just something about an unstable villain who never stops smiling that's so much more unsettling than one with a somber or even sinister expression. 
The Joker's a madman, and as time went on, he became more and more complex and deranged. And then one day Harley showed up; she was a counterpoint to Joker, similar yet different, dark yet vulnerable. She has been his sidekick, his girl, his doctor and his student. And while the Joker stays single-mindedly on task to be chaos and a foil for Batman, Harley has grown to something more. Sometimes she's even a hero. Just not an entirely wholesome one. 
If you ever feel a little seed of chaos growing inside of you, a little bit of crazy and a little bit of fun, then maybe you can see some Joker or some Harley in yourself, too. Want to find out which one? Take the quiz!