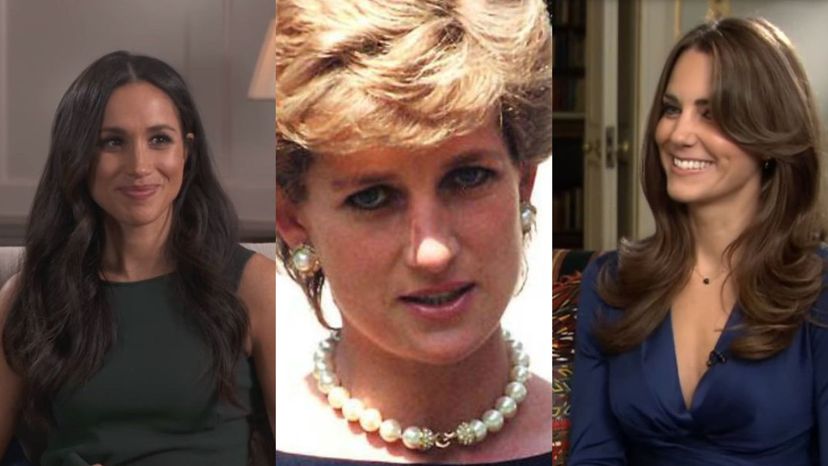 Image: BBC, WikiCommons via NASA/Bill Ingalls, ITV
About This Quiz
Meghan Markle, Kate Middleton and the late Princess Diana of Wales are three women who married into the British Royal family. What makes them unique, especially Kate and Meghan, are that unlike most of the royal couples, these women did not come from a royal background.
These women needed not only the approval of the Queen and the rest of the royal family but also that of the world at large. The all shared traits including confidence, elegance, intelligence, and charm. They also had their own unique characteristics and styles to make them special.
Their royal weddings drew in people from all around the world, and millions of people witnessed the televised event. Not only did the world watch as they said their vows, but they also paid attention to their life after - including the families that they started, their family squabbles, and in the case of Diana, the end of her relationship with Prince Charles.
Are you more of a Kate Middleton, a Meghan Markle, a Princess Diana or are you another royal? There aren't many quizzes out there that will tell you, so if you would like to find out who you are, then here is your opportunity to do so!