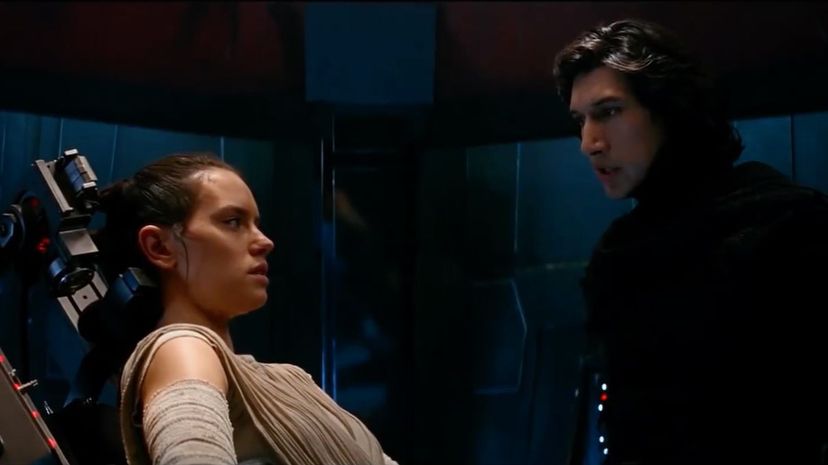 Image: Lucasfilm Ltd.
About This Quiz
As "Star Wars: The Rise of Skywalker" finishes the story of Kylo Ren and the orphan Rey, the third chapter of the "Star Wars" universe comes to a close and, potentially, so too does the story Goerge Lucas started 40 years ago. That's a long time to tell the tale of the Skywalker family and how they fit into the fate of the galaxy, and it has been a lot of fun to get there. It all wraps up in the hands of two star-crossed characters. Rey and Kylo Ren.
It's easy to compare Rey and Kylo to Luke Skywalker and Darth Vader but there's much more to it than that. We know so little about Rey's past and we know so much more about Kylo Ren than we did about Vader when he first appeared. And the relationship between the two is very different than the Vader/Luke one. No father and son here but potential partners almost. Flip sides of a coin, the Light and Dark, one looking for answers and one looking for their place. It's exciting stuff! So whether you stray to the Dark Side or the Light Side, it's time to find out where you stand once and for all. Take the quiz and see!