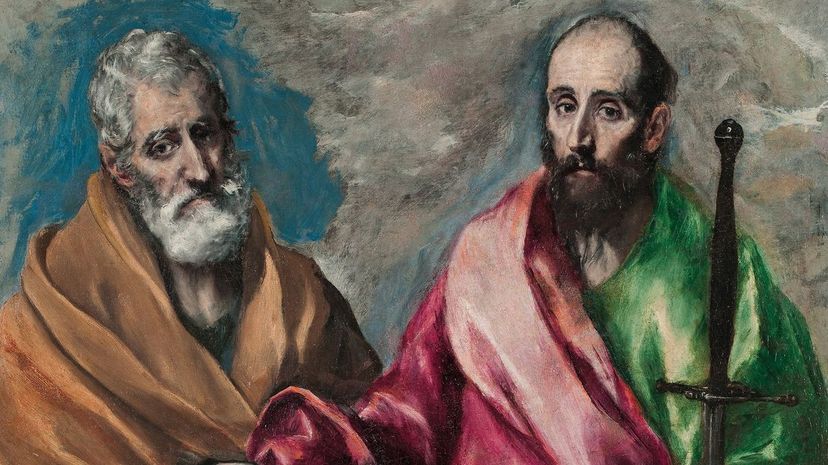 Image: Wiki Commons by El Greco
About This Quiz
Both the apostles Paul and Peter are important figures in Christianity. Here's your chance to find out which one of these charismatic faithful followers of Jesus you are most like. Take this Bible quiz to gauge your level of Paul or Peter personality. All that's required is your honesty, even if it's the brutal sort. 
We all know Apostle Paul from his miraculous conversion moment when his name was changed from Saul to Paul on his way to Damascus. Just as he was in the act of persecuting early followers of Jesus, Saul was literally blinded by the light. So many Christians have been converted in the midst of adversity. Or perhaps you are more like Paul, whom Jesus went as far as describing as "the rock" on which he would build his church. No pressure, right? Some of you perform Christian service best when under pressure. Do you know what happens when you apply extreme pressure to coal rocks? They turn to diamonds! So pressure suits you if you are most like Peter.
The New Testament describes the faith journeys of both Paul and Peter in vivid detail. At the start, Paul was a staunch religious zealot poised to destroy any trace of Christianity. Peter used to be quite vain when he first dropped his fishing net to follow Jesus. In essence, we are all like these two great pillars of the faith; we all come from humble spiritual beginnings.
Now it's time for you to begin this quiz to see which leader of the faith you are most like. Go on and confirm your suspicions!