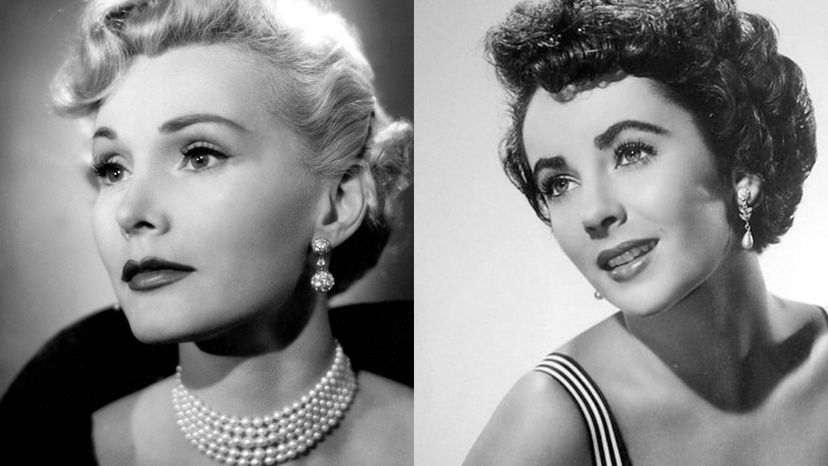 Image: Wiki Commons / Wiki Commons by Studio publicity still
About This Quiz
Betty Cooper and Veronica Lodge. Blair Waldorf and Serena Van der Woodsen. Marilyn Monroe and Jane Russell. There's something we can't resist comparing blondes and brunettes. So in this quiz, we're pitting two 1950s screen sirens against each other: Zsa Zsa Gabor and Elizabeth Taylor.
Clever blonde Zsa Zsa Gabor was known for her marriages as much as her screen roles. She escaped Nazi Europe to become an incredibly powerful socialite who graced the silver screen while dating the likes of Conrad Hilton, Henry Kissinger and Sean Connery. Her ex-husband, George Sanders, once described her as "the last of the great courtesans."
Elizabeth Taylor also left Europe for America during World War II, becoming famous as a child for her break-out role in "National Velvet." As an adult, she starred in more serious films, directed by the likes of Joseph Mankiewicz, Mike Nichols and George Stevens. Her personal life also drew the attention of the public, with plenty of ink spilled about her affairs with Eddie Fisher and acclaimed actor Richard Burton, who once said, "That girl has true glamour. If I retired tomorrow, I'd be forgotten in five years, but she would go on forever."
So what about you? Are you a "Cat on a Hot Tin Roof" or are you the "Queen of Outer Space"? Take this quiz and get our verdict!