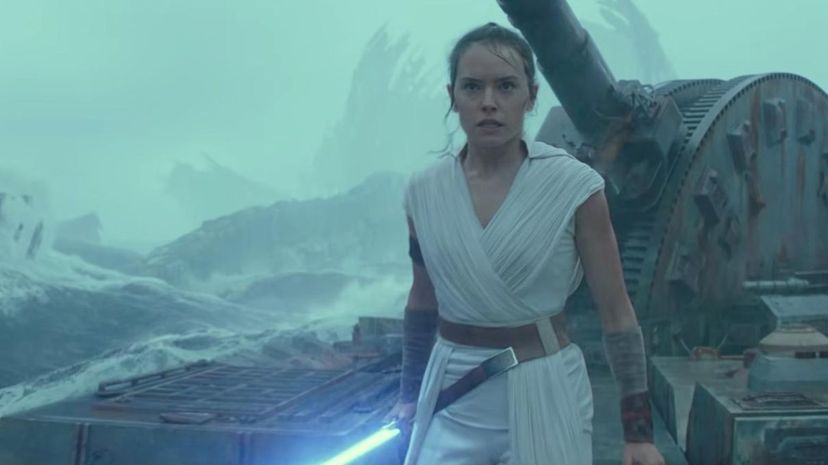 Image: Lucasfilm Ltd. / Bad Robot Productions
About This Quiz
In 2015, Star Wars fans' dreams came true with the release of "The Force Awakens," Episode VII in the Star Wars saga. Set 30 years after "Return of the Jedi," the film includes the central characters of the original trilogy, plus a cast of new ones, fighting a new threat: the First Order. The film was a success, recapturing the fun magic of the first Star Wars movie from 1977, which by now seems like a long time ago in a galaxy far, far away! 
"The Last Jedi" followed in 2017, continuing Rey's quest to find Luke Skywalker, train under him and bring him back into the fight. The film held surprises for audiences, some of them accepted and others criticized. But the film undeniably set up a dramatic conclusion yet to be seen in "The Rise of Skywalker," due in December 2019. Fans must wait to find out the fates of Rey, Kylo Ren, Poe, Finn and the rest of the new characters. And, of course, the film should bring Princess Leia's story to a close, given the untimely passing of actress Carrie Fisher.
Most importantly, the new Star Wars trilogy has brought the wonder and excitement of the Star Wars galaxy to a new generation of children, many of whom are discovering it for the first time. Ready to put your knowledge of "The Force Awakens" and "The Last Jedi" to the test? We have a good feeling about this!
Lucasfilm Ltd. / Bad Robot Productions