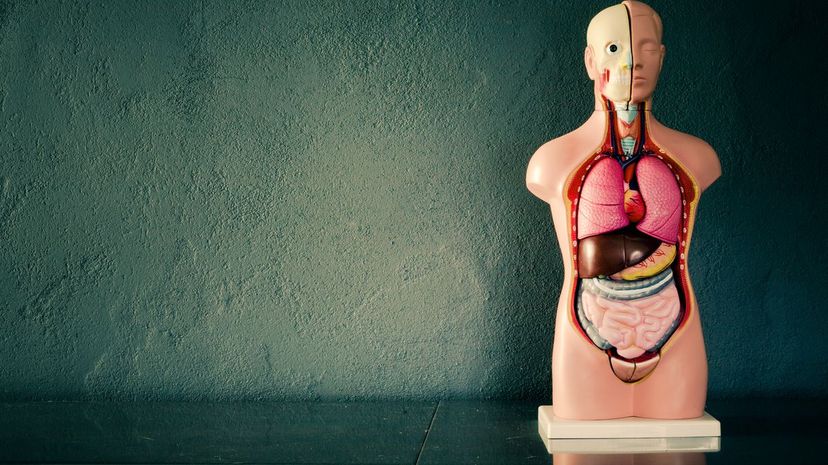 Image: izusek / E+ / Getty Images
About This Quiz
Your body is made up of organ systems, which are made up of organs, which are made up of tissues, which are made up of cells. There are some organs you can live without, like your gallbladder and tonsils. However, if you have problems with your heart, brain, kidneys, liver, or lungs, the results can often be fatal. 
The practice of dissecting cadavers for medical knowledge began in Ancient Greece more than 2000 years ago. However, throughout most of history, dissecting human bodies was considered taboo. To get around this problem, early scientists began dissecting animals similar to humans, such as Barbary macaques and pigs. While these animals share many of the same organs as humans, some differences may have serious medical implications. For example, a pig's liver has five lobes, while the human liver has only four lobes. The differences become even more significant when we start looking at the brain. 
Even today, many universities have trouble getting human bodies for medical research. However, if it weren't for cadaver dissections, we still wouldn't have a great understanding of our bodies. Do you know the function of all the organs in your body? Really? Even the mesentery? It's time to put your medical knowledge to the test and challenge yourself with these 40 questions!