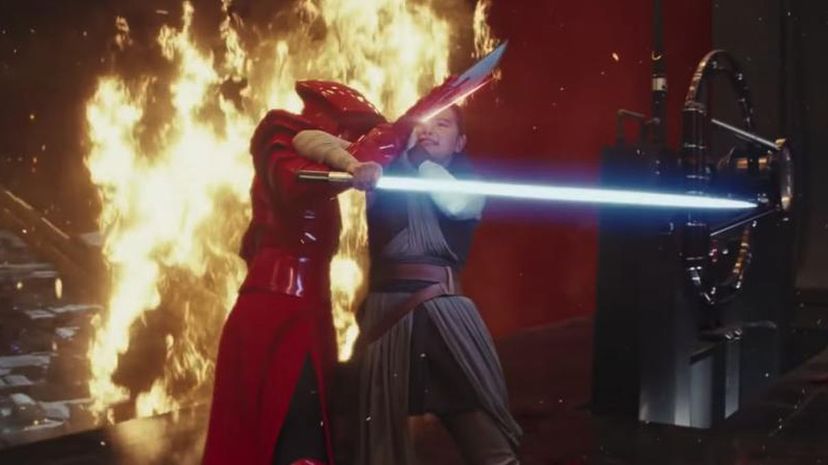 Image: Lucasfilm Ltd.
About This Quiz
If there's one thing we've learned across the more than 20 hours of live-action "Star Wars" movies made in five different decades, it's that the universe is a big place and there are people on both sides of any conflict, no matter how cut and dried it may seem. The Empire was clearly massive and had a ton of support, but the Rebel Alliance seemed to stretch far and wide as well. When the Emperor fell and a new force rose in his wake, the First Order took over and the Resistance arose to fight back. It's the same story repeated, the same fight of Light vs. Dark, and the fate of the Skywalker family is very much entwined in the whole thing.
This time around, the villain is more nuanced than a simple sinister Emperor bent on doing whatever it was the Emperor had to do to keep control. Kylo Ren is confused and feeling betrayed. Likewise, in the Resistance, Rey is unsure of who she is and where she belongs. It's not black and white anymore, not Light Side vs. Dark Side. So where would you fit in? There's one way to find out, and that's by taking the quiz!