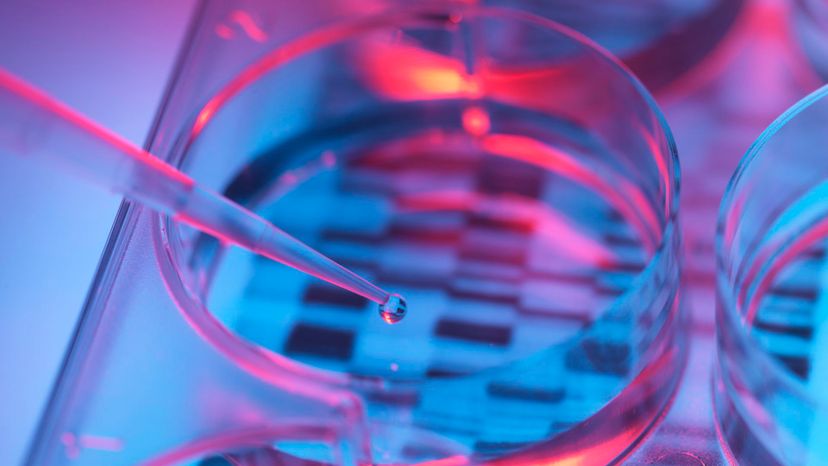 Image: Andrew Brookes/Cultura/Getty Images
About This Quiz
Back in school, you might have liked chemistry better. Or maybe physics. But do those sciences allow you to, you know, breathe? We didn't think so! 
Biology, as you probably know, is the very science of life. It's the base of more specific scientific fields like botany, animal behavior, nutrition and more. And, of course, it underlies all fields of medicine. So perhaps it's time you took a second look at this classic element of middle-school and high-school curricula, and find out how much you remember from those long-ago classes. 
How much, for example, do you know about the cell? From the Latin for "small room," the cell is to biology what the atom is to chemistry, its most basic part. (Although, as with atoms, there are things in biology smaller than cells). Also, if you want to be a biology whiz, you'd better learn how things are classified. A large part of basic biology is sorting things into groups and subgroups, based on their size, how they reproduce, and more. Which reminds us -- do you remember the name of the Swedish botanist/zoologist who is known as the father of modern taxonomy? For that matter, did you know that classification in biology is *called* taxonomy? We really hope so, or this quiz might not go so well!

Good luck!
Andrew Brookes/Cultura/Getty Images