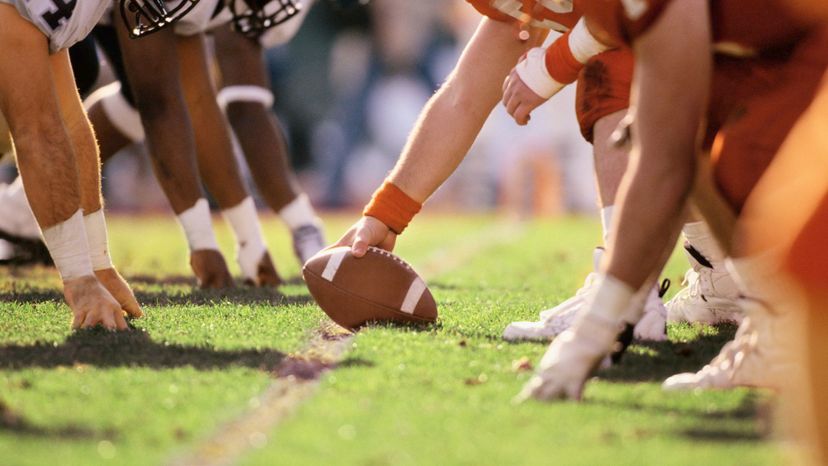 Image: David Madison/DigitalVision/Getty Images
About This Quiz
The bright lights, the stadiums filled with roaring fans, the smell of fresh-cut grass; football is a marvelous sport that attracts thousands of players wishing to participate each fall. As these players gear up and get ready to take the field, there is one critical thing they should know, and that's the basics of how the game works. For anyone who doesn't know the basics of football, they probably need to rethink lacing up their cleats so quickly and, instead, take the time to learn how football works. 
If you've ever been around the sport of football, you know there are many concepts and rules to learn before you can be effective on the field. The sport can be dangerous, so it's important to stay focused and take in as much knowledge as you can so you don't hurt yourself or your opponent. 
For the casual fan, as well, knowing the basics of football can be useful as it encourages a respect for the game that you might not otherwise have. Understanding what football players put themselves through can make the game more entertaining and help put various situations in perspective. 
Are you ready to test your knowledge on the basics of football? Here's your chance. If you think you can score big on this basic football quiz, get started and prove it!