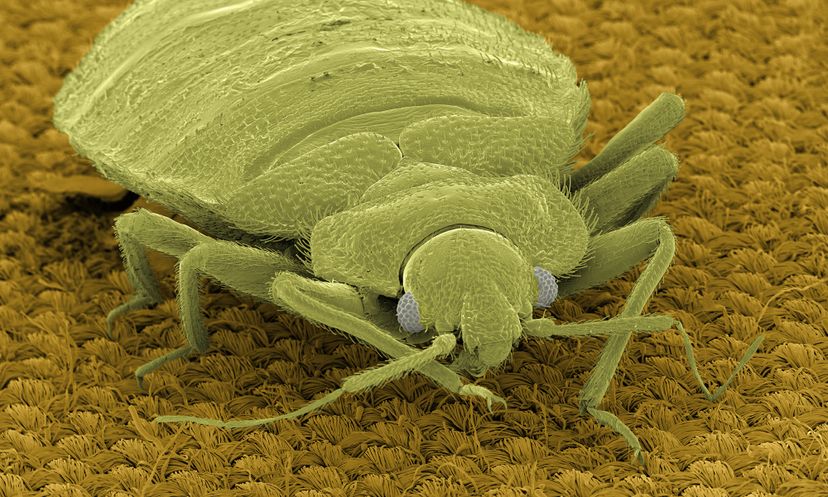 Image: Cultura RM Exclusive/Rolf Ritter/Getty Images
About This Quiz
Good night, sleep tight, don't let the bedbugs bite. Are these insects the imaginary stuff of rhyme, or should we watch out for these tiny biters between the sheets?
What chemical killed a majority of the country's bedbugs after the 1950s?
Bedbugs all but vanished from the United States after the 1950s, when saturating an infected home with DDT was a common (and quite effective) practice.
What's helped bedbugs make a comeback?
The bugs are attracted to the new synthetic fibers used in bedding.
A warming climate has helped to increase their population.
The pesticide DDT has been outlawed from use since 1973.
The ban on DDT and international travel are the primary contributors to the recent resurgence of bedbugs.
What do bedbugs eat?
Bedbugs feed on the blood of hosts, whether that be humans, birds or another animal.
Why are bedbugs called "bedbugs"?
Because they only nest in bedding.
Because they feed while their hosts sleep.
These insects are called "bedbugs" because they eat primarily while their host is asleep. That's why the host's sleeping area (whether bed or nest) is the most common spot for the tiny insects to feed, hide and lay their eggs in.
Because their bites will make you sleepy.
Of the following, where would bedbugs least likely live?
Bedbugs prefer dark, protective spaces for nesting, like in couches and cracks in the wall.
If a bedbug bites you, you'll probably:
It can take anywhere from three to 10 minutes for the bug to fill up with your blood, and the host seldom wakes up while the bedbug feeds.
experience instant itching
develop a bacterial infection
If you have an allergic reaction to a bedbug bite, what should you do?
buy over-the-counter anti-itch medication
Repeated exposure to bedbug bites can result in an allergic reaction. This means more itchiness and swelling than you might experience with a typical mosquito bite, although over-the-counter antihistamines and anti-inflammatory drugs are usually all you need for relief.
How long can bedbugs survive without feeding?
Adult bedbugs can live up to a year without a meal.
Which type of extermination will not get rid of bedbugs?
Traditional baits and traps won't work on this type of bug, so clearing your house of the infestation will require effort. Heavy-duty vacuuming and exposing the bugs to extreme temperatures are some of the treatments.
What's one of the first things you should do to kick bedbugs to the curb?
seal off infested furniture
A messy home offers more places for bedbugs to hide, so cleaning up the clutter is one of the first steps to getting rid of a bedbug problem.
Cultura RM Exclusive/Rolf Ritter/Getty Images