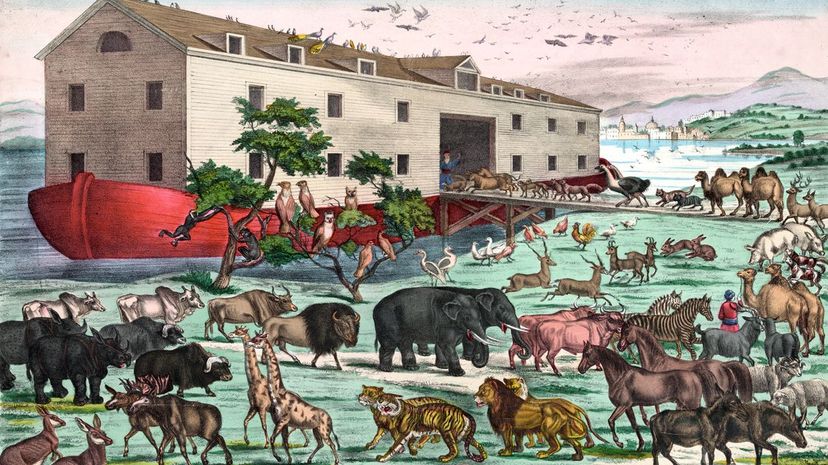 Image: Keith Lance / DigitalVision Vectors / Getty Images
About This Quiz
There's a load of wonderful history inside this super fun and informative Bible challenge. Get both Old and New Testament sides of your brain ready to remember fascinating facts about ancient Christian times. 
Here are some easy ways to conjure correct answers in order to do well on this trivia test: First, remember all the key players you can from every Bible book. For example, when you think of Genesis, your brain should immediately retrieve Adam and Eve facts, Abraham and Sarah info, Jacob and Esau intel. Mosey on to Exodus, a word that means exit (a major hint!), and stick with lore concerning the children of Israel and Moses. Do you notice how simple this strategy is so far? Next, in your noggin sum up each Bible figure's history in one simple sentence, like "Moses freed the children of Israel" or "Adam and Eve ate the forbidden fruit." With enough of these simple sentences, you should be able to connect Bible historical dots in no time, and your correct answers on this test will be a no-brainer. 
If you're not so sure about which Bible books are which, think instead about whether a biblical fact comes out of the Old or New Testament. Be careful with this tip, though; there are a few questions that incorporate both Bible hemispheres. But armed with these tips for getting biblical history facts in order, you're ready to wow your friends with a high score, so don't forget to share this knowledge!
Keith Lance / DigitalVision Vectors / Getty Images