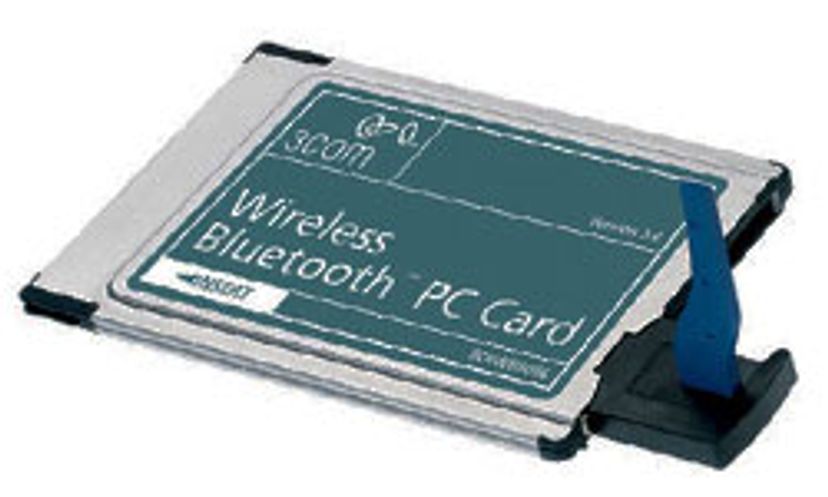 Image: Photo courtesy Bluetooth SIG
About This Quiz
If your phone talks through a wireless earpiece and your computer sends songs to speakers across the room, Bluetooth is probably behind it. But what's behind Bluetooth?
Bluetooth is:
a physical standard for radio signals
a standard communications protocol
The Bluetooth networking standard is basically a set of rules for radio frequencies and communication. When you buy a Bluetooth earpiece for a phone, you're simply buying a device that knows how to use the standard.
Bluetooth is named for:
Ivan Bluetooth, lead developer Bluetooth technology
Harald Bluetooth Gormson, king of Denmark
The color and shape of the first Bluetooth receivers
Harald Bluetooth Gormson ruled Denmark in the late 1900s. The Bluetooth standard was named for him to honor Nordic contributions to communications technology.
Bluetooth operates in the 2.45 gigahertz range of the radio frequency spectrum. _______ also use this part of the spectrum.
baby monitors and garage door openers
Bluetooth shares its part of the radio spectrum with industrial, scientific and medical devices, also known as ISM devices.
Bluetooth devices communicate using:
Just like WiFi, cell phones and car radios, Bluetooth uses radio waves to communicate. Bluetooth speakers don't make your cell phone ring because these devices use different radio frequencies.
Bluetooth devices have a range of about:
The short range of Bluetooth signals make them perfect for handling communications between a phone and an earpiece or a computer and a set of speakers. This also cuts down on the amount of required power.
Bluetooth can support up to eight simultaneous connections in a 10-meter radius. The devices don't interfere with each other because of:
spread-spectrum frequency hopping
radio shielding in each device
dedicated frequencies for each stream of data
Each device in a Bluetooth network switches back and forth among 79 random frequencies. This makes it unlikely that your baby monitor, which uses the same part of the radio spectrum, will horn in on your GPS receiver.
A _____ is a network established by Bluetooth devices.
Communicating Bluetooth devices establish a network known as a piconet. A piconet might be as small as the distance from your earpiece to the belt clip for your phone. Or, it may stretch from the base station in your kitchen to the cordless phone handset in your living room. If your GPS chimes in, the other devices will ignore it -- it's not part of the network.
With your Bluetooth devices in _____ mode, other Bluetooth devices can find and make contact with you.
One of the big benefits of Bluetooth is its ability to make connections automatically, but this can also present a security risk. By putting a Bluetooth device in non-discoverable mode, you're keeping it off the radar of strange devices.
Bluetooth devices change frequencies:
Bluetooth transmissions are always on the move. Their constant jumping from frequency to frequency is what keeps them from disrupting each other and with non-Bluetooth devices.
Bluebugging is:
taking over another person's Bluetooth to make calls or send messages
eavesdropping using a Bluetooth device
Bluebugging lets someone take over another phone remotely. Once a bluebugger has gained access to a phone, he or she can use it to place calls or send text messages.
Photo courtesy Bluetooth SIG