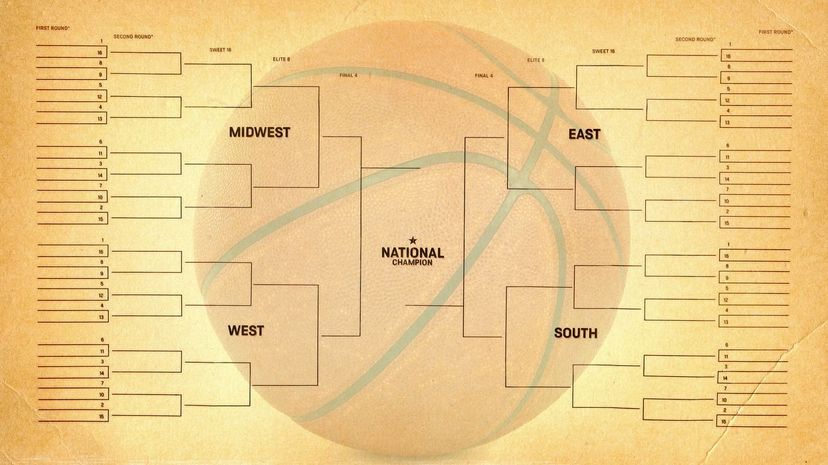 Image: spxChrome / E+ / Getty Images
About This Quiz
In the debate between professional and college basketball, those who prefer amateur ball have one big ace up their sleeves: March Madness, also known as the NCAA Championship Tournament.
The top teams from all over the country in every conference meet in the nation's largest arenas to battle it out for hardwood supremacy. Much of the frenzy is about the sheer volume of basketball - this year will feature 67 games played in 19 days.

The other major attraction that packs fans into bars and onto living room couches every March is the tournament's parity. Unlike the pros, where the better team almost always emerges victorious from a seven-game series, any March Madness game has the capability of delivering a huge upset. Just ask last year's University of Virginia Cavaliers, the first No. 1 seed to lose to a No. 16 seed in over 30 years.
The unpredictability is part of what makes filling out a bracket so challenging. Despite the task's astounding difficulty - a Duke math professor calculated the odds of getting a perfect bracket at around 1 in 9.2 quintillion -  millions of people from all walks of life participate in pools at work, school, or among friends to see who can best predict the results of the games. 
Give us some insight into the way your bracket is assembled, and we'll guess how old you are - hit the questions to get started!