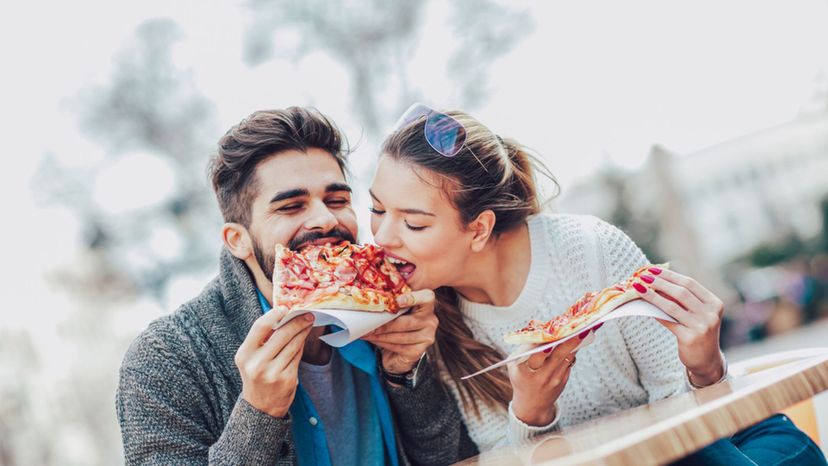 Image: Shutterstock
About This Quiz
Pizza and dating have a few things in common. The only limit to what kind of pizza you can put in your mouth is your imagination. When you think of all the different combinations out there of cheese, vegetables, and meat that you could put on top of a pizza, the combinations are endless.
Well, it is pretty much the same thing when it comes to men, except there aren't nearly as many types. Sure, they come in all shapes and sizes, and each one is different than the next, but there are way more types of pizza around then there are types of guys. In fact, we have a theory that we can guess what kind of guy likes you by what you put on your pizza.
If you're the type that likes a lot of traditional combinations, then you're probably going to attract a traditional guy. If you like a lot of veggies and the more upscale cheeses, then it is probably a new age type that is going to go for you. If you want a ton of meat, then you're probably going to attract the alpha male, jock type. And if you're doing things  like butternut squash, ricotta and cranberry, well, you're probably attracting hipsters. Build a pizza and we'll guess what type of guy is attracted to you.