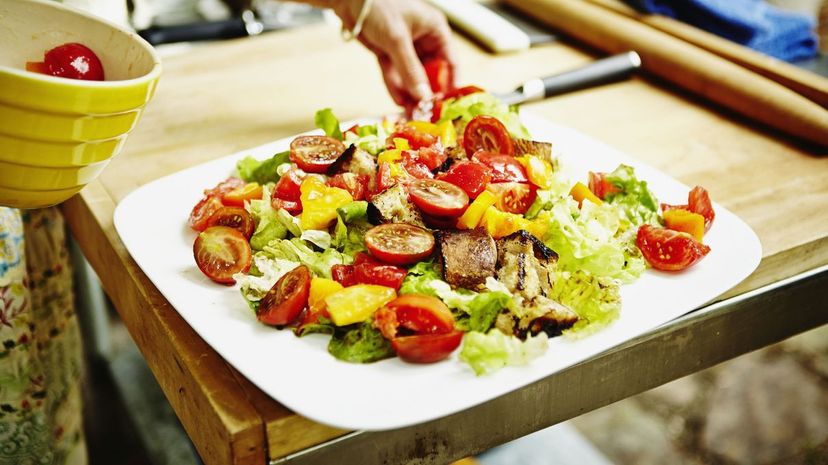 Image: Thomas Barwick / DigitalVision / Getty Images
About This Quiz
We all know that we should eat five fruits and vegetables every day, and one way to achieve this is to ensure that we have a meal that features a salad, possibly as the main event. After all, a glass of fruit juice (assuming no sugar added in the morning) and a lovely bowl of leaves for lunch means you're really just an apple away from making it to five! 
Still, it's not always easy to eat food that is good for you. As Scottish comedian Frankie Boyle has pointed out, it can be pretty difficult to get your mitts on a salad north of the border; the growing season up there is short and frankly, eating healthily is seen as a bit suspicious. On the opposite end of the scale, there are people in London who won't touch anything that isn't organic.
In between these poles, we find people in smaller towns and cities like Derry, Carlisle or Newcastle, who are just trying to do their best while living very busy lives, and people who've opted for a quieter pace of life in places such as the Malvern Hills, Pennines or Snowdonia, where there's time and space to grow your own veg and make sure you know what's on your plate.
What can your salad tell us about where you live? Let's find out!