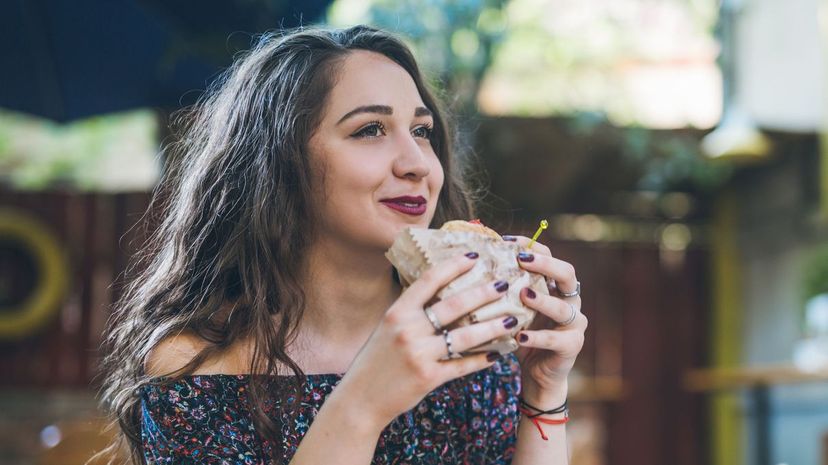 Image: hobo_018/E+/Getty Images
About This Quiz
Believe it or not, the invention of the sandwich may have been the product of a bad royal habit. John Montagu, the 4th Earl of Sandwich, was fairly controversial. He was accused of bribery and corruption, and many of his military decisions were questioned.
The Earl also loved him a good card game. Legend holds that at some point during his 18th century time in power – probably in the 1760s – Montagu was putting in a marathon session at the table and didn't want to take time away from the game to eat. He instructed his servant to place the meat he was being served in between slices of bread so that he could eat while playing. Over time, his gambling partners observed this habit and began emulating it with their own meals, calling for their meat to be prepared "like Sandwich has it."
Of course, historians debate whether this origin is a real story or a folk tale – some argue that the Earl simply wanted to be able to eat without stopping his work. Either way, by the time the American Revolution broke out, the sandwich was an established meal in England. In fact, it wasn't until well into the 1800s that the sandwich earned significant popularity in the States, as newly-free colonists still associated the food with their previous rulers.
Luckily, that trend changed, and the sandwich is now enjoyed all over the country. In fact, each region has its own distinct spin on this classic dish. Answer the questions below, and we'll guess where in the U.S. you are enjoying your sandwich!