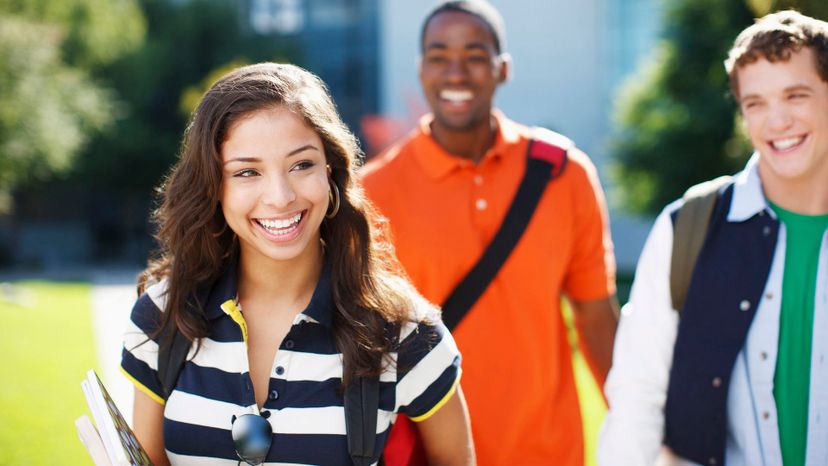 Image: Paul Bradbury/OJO Images/Getty Images
About This Quiz
If there's one thing high school movies have taught us over the years, it's that everyone in high school meets some kind of high-school stereotype.  On one side of the cafeteria, there was a table of jocks.  On the other side, there were band geeks.  In the back were the burnouts.  Near the door were the mean girls.  The class clown, the art kids, the outcasts, the drama kids, the hipsters, they were all there.  That was high school.  
Now sure, not all stereotypes are accurate, but it's safe to say you probably fit into one or two at least a little bit.  And knowing that you fit into a certain clique back in the day probably shaped your personality in ways you don't even realize.  In fact, if you were to do something as simple as build a Taco Bell order for us, let us know what you like and what you don't like, we can tell just what you were like in high school.  Sound impossible? There's a lot more in a Taco Bell order than you might think. What motivates you to choose tomatoes over onion or a Crunchwrap over a Mexican Pizza can say a lot. 
So let us know your burrito beliefs and we'll peg your high school stereotype!