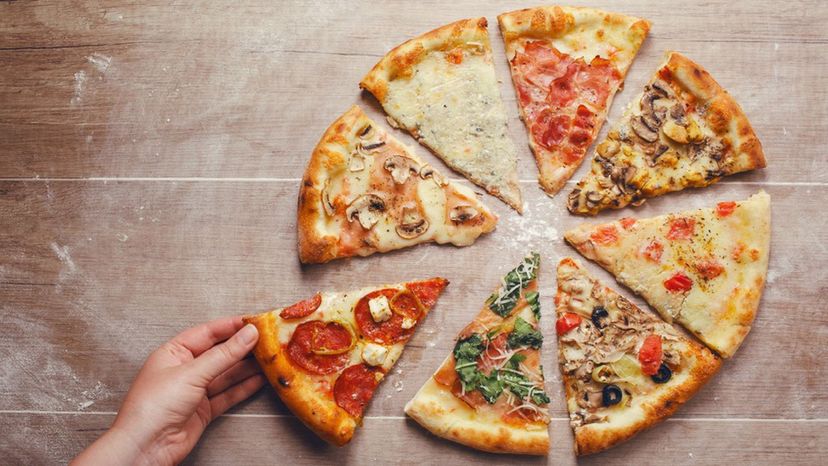 Image: Shutterstock
About This Quiz
The pizza was invented, as you may know, not by some higher power (although it may taste that may at times), but by the Italians. This delicacy has been in existence since the 10th century and has since traveled across oceans and has made its home in just about every country in the world. The dish is typically made with some yeasted dough and is topped with tomato sauce, cheese, and an unlimited number of ingredients. Today, we want you to build a virtual pizza. In return for your hard and delicious work, we're going to tell you how old you are. 
Will you make us a simple pizza that'll lead us to believe that you have a young and unrefined palate? Will you make a very sophisticated pizza that'll clue us into the fact that you may be a bit older? Or will you make a pizza that is so health conscious and easy to digest that we'll think you're on the cusp of being labeled a member of the geriatric club? 
There is a saying that you are what you eat and this is definitely what we're going to use to determine how old you are.  So come on and make us a pizza so we can guess how long you've lived on this earth.