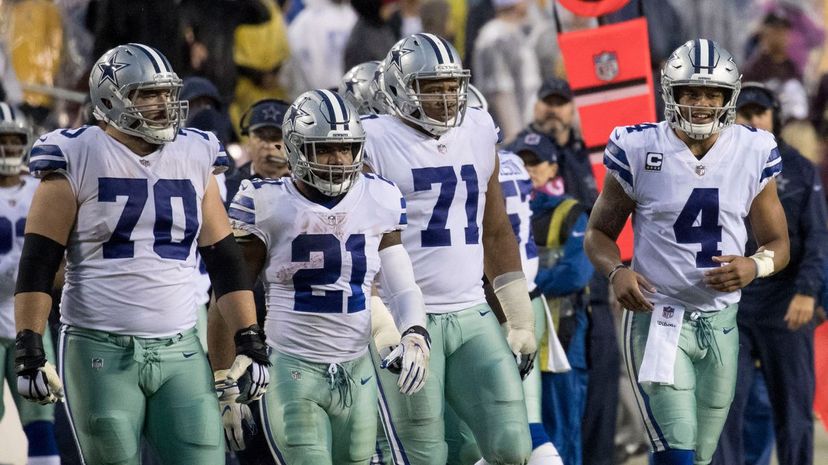 Image: Wiki Commons by Keith Allison
About This Quiz
You don't have to be a specific age to like the NFL. Football fans are found in every generation - but there are some key differences in what draws them to the sport.
For young kids, who are new to sports in general, the highlight is, well, highlights. Acrobatic catches, blazing-fast runs, monstrous quarterback sacks - few other games involve as much constant athleticism as football, which is why children are drawn to it. Of course, the charisma of league favorites like Odell Beckham, Jr. doesn't hurt.
Folks in their 20s appreciate football with a more sophisticated outlook. They still love the big plays, but they've developed a more sophisticated love of the game, one that hinges on high-pressure moments, unexpected swings and teams masterfully managing their salary cap.
By the time a football fan becomes a senior citizen, they may be more appreciative of the good old days. They love the game as much as they always have, but feel like it has lost a certain rough edge, even as players get faster and salaries get bigger. You'll often hear older football fans talk about "the way the game used to be" on commercial breaks, but they're still tuning in along with everyone else.
So how old of a football fan are you? There's one easy way to find out - which players you rock with! Give us your dream team, and we'll give you our best guess on your age.