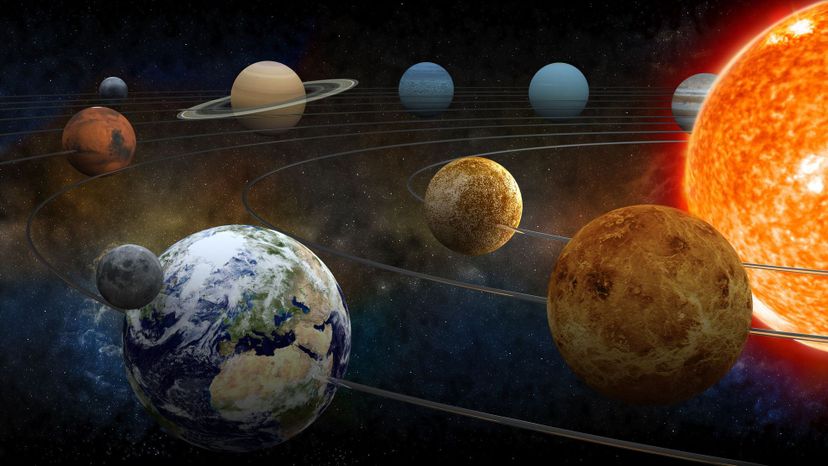 Image: adventtr/E+/Getty Images
About This Quiz
We call the third rock from the sun home, but how much do you really know about it and the other bodies located in the solar system? Every planet has its own characteristics. Some are known for their rocks and volcanoes. Others are known for being mostly made of gas. Some are extremely hot. Others are extremely cold. Can you name the planets with each of those properties?
Planets are not the only objects sharing our solar system. There are dwarf planets, meteors, asteroids, moons, and suns. Each one is just as unique as the nine major planets. Do you know the difference between them? Can you explain how Pluto is different from Mercury? How is a meteor different from an asteroid? Do you know how many moons Saturn has? If so, you should get 100 percent!

While you may be thinking that there are still many mysteries in the solar system, this quiz is not going to test you on obscure galaxies and the names of specific remote galaxies. We'll leave those questions to NASA's physicists, astronomers, and astronauts, who spend every day seeking answers to the biggest questions. However, you should be able to answer all the questions on this basic solar system quiz. Did you pay attention in science or did all that knowledge enter a black hole? Let's find out!